Creating a Landing Page That Impresses
Friday, February 19th, 2016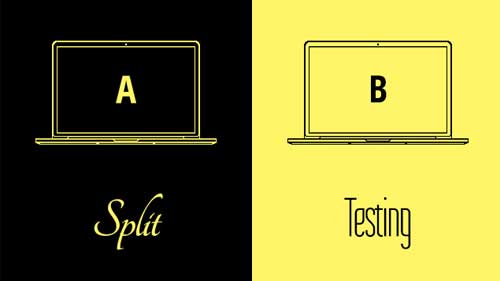 When it comes to designing a website, there are in fact quite an enormous number of things that web designers are supposed to pay attention to. Yet, quite unfortunately, it seems that more and more web designers are beginning to forget about the essentials of designing a website. One thing that is of utmost importance in designing a website is the landing page of the site. Even though it may look just like the rest of the pages a particular site may have, the landing page actually has a rather different purpose. In order to design a good and effective website, it is of utmost importance that a web designer makes sure his landing page is going to impress its visitors.
The more impressive the landing page of any particular website is, the more visitors the said website will be able to attract. So, in order to create a landing page that impresses, here are a number of tips that are worth following:
Remember the principle of a landing page
The landing page of any websites is supposed to urge visitors to click on more links that will take them deeper into the website. This is why the text and design of the page should well reflect that. In addition to that, a landing page should never consist of more than a single page. It can, however, be divided into multiple sections, as long as they are all on the very same page.
Represent the message effectively
A landing page should be able to deliver the web designer's message to visitors effectively. As such, web designers will have to carefully choose the icons, buttons, subtitles and headlines of the page. It is also highly recommended that a web designer use a professional template. This kind of templates can be easily obtained from dozens of website creating tools out there. Most of the time, a professional landing page template looks, well, professional and they also come with a strong visual hierarchy.
Use pay-per-click (PPC) ad campaign
It is of utmost importance that a landing page is capable of driving traffic onto the corresponding website. For the sake of that, you can always use the pay-per-click (PPC) advertisement campaign. You can use it on a number of major search engines, namely Google, Yahoo and Bing, and you can link it to your landing page. In addition to that, you can also try to post the link on any social networking sites of which you are a member, such as Twitter, Instagram and Facebook. In this case, you can choose whether to use paid ads on those sites or not.
This is another thing you should really try to do. By tampering with the SEO settings of your landing page, you may very well increase the chances of your landing page being found by most of the search engines out there without you having to pay for it. This way, you can also determine where you want to take your users once they have arrived at the landing page of your website.
Does your online business or blog need more visitors? Find out how to get free website visitors at 10KHits!
Filed under: Tips & Tricks
Tags: a/b test, a/b testing, conversions, landing page, landing page tips, ppc, seo, web design, web design tips
---