11 Traffic Generation Tips to Boost Your Web Traffic
Saturday, January 29th, 2022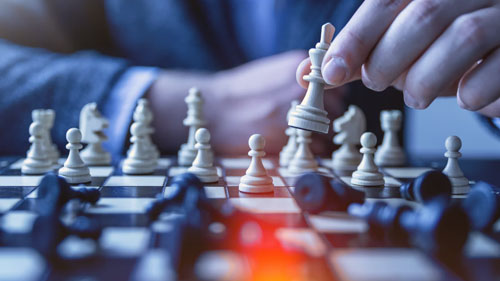 As a new business, you might be thinking about how to get cheap web traffic to your website. Your first instinct is probably to look for paid advertising and marketing campaigns, but before you do this it's important that we discuss the best ways to generate cheap web traffic naturally. There are many advantages of getting cheap web traffic as opposed to paying for it – one being that some people will visit your site who don't even know they're doing so.
Read on below for 11 tips on how you can boost your web traffic without breaking the bank!
You may have a great product or service to offer, but if no one knows about it then you won't sell anything. If the web is where your customers are now spending their time looking for what they need and want, then that's where you need to be as well. Here are some ways on how to drive traffic:
Make sure your website address (URL) is easy enough for people remember and type in. Make this URL obvious and visible; do not make them search across multiple pages of your site just so they can find it! And don't use symbols like "&" "$" etc., because most browsers will treat these as separate text/link which makes finding difficult too.
Use social media channels such as Facebook, Twitter etc., not just once but regularly too – because these sites keep changing their rules regarding how you must show up in their feeds. You could also use a free service like AddThis which allows you to add social media sharing buttons at the top and bottom of your web pages, so that people can share them with their friends/contacts easily.
Optimize your website for search engines too. This means adding relevant keywords etc., to make sure Google & Bing know what your site is about – this helps drive traffic from these sites as well!
Add a search box to your website. This way you don't have to rely on people knowing the exact URL of your site, and they can find what they are looking for easier too! You can use Google or Bing Custom Search for this purpose, which offers options like user-friendly URLs (e.g.: example.com/laptops instead of example.com/?s=laptop) as well as custom styling if you want it.
Include eye-catching images or infographics on each page of you site (preferably those not found elsewhere), because these are more likely to get shared across social networks by interested users. Plus, images and infographics get indexed by Google too!
Include a mailing list/newsletter subscription form on your site so that people can subscribe to your newsletters or updates. This is great for building an email list of interested users, and it's another good way to let them know about new products etc., you release.
Make sure your website loads fast – because if not, then most visitors will leave before even seeing what you have to say. Use Google's PageSpeed Insights tool which checks all this automatically in just one click.
Keep checking back with sites like YouTube, Reddit, etc., where every time someone posts something similar to what you have on your site, then post a comment or reply to that thread – this is a great way of getting noticed by influencers and potential customers!
Your website must make it as easy as possible for visitors to contact you. This means including various ways (email address etc.,) across the pages of your site; not just at one place like the footer.
Make sure there are no broken links anywhere – because if anyone clicks them they will end up either seeing an error message or landing on another page instead which makes it difficult for them to find their way around your site.
Last but not least, create content that is useful for people. Content does wonders to your search engine rankings – so if you have a blog or website with lots of helpful articles then it will drive traffic from Google's "People also ask…" section as well! Plus, regular blogging gets noticed by social media channels too which leads to more sharing and linking across the internet.
Filed under: Tips & Tricks

---