Visitors but No Customers? How to Increase Sales Through Your Website
Wednesday, June 3rd, 2020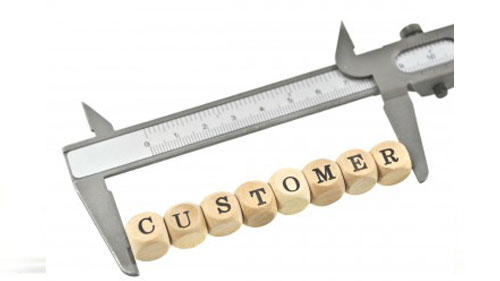 Website these days is like having a name for your business, it is essential. Having built a website, you are now waiting for the magic of sales boom to materialize but it just does not seem to be happening. So you spend some more time developing the right content for your website with keywords and now traffic is being directed to your website. But still no business? What good are visitors when they are not translating into buyers. There are ways to change that through clever web design.
Type of Visitors: It is important to get this that every visitor cannot be a buyer. There are usually three types of people who will visit your website:
Those who want to buy
Want information about your product
Just scrolling through
To ensure that the clickers become buyers, use the following tips:
Is Your Website Just bad: You started off great by getting people to actually visit your website but are you sure that the website is actually friendly and serves the purpose. Can people see what you are about and what products are you offer clearly? The importance of a simple user interface cannot be stressed enough. Less is more when it comes to web design.
Where are Your Visitors Going: You need to know which areas of your website the visitors are visiting and then repositioning offers to those areas. This can be done through heat map tools. These also help to identify where the call for action should be placed for optimal engagement.
One Call To Action (CTA): Rather than bombarding the visitor with numerous CTA's which can make the user feel overwhelmed or annoyed, try to use one which is clearly visible and blends in with the theme of the place.
Using Visual Aids: We are a visual society and it is true when it comes to buying online as well. A video of yourself explaining the product or introducing just simply introducing yourself can act as a trust builder thus increasing conversions. Putting up more than just a single image of your product also helps as then the visitor can see it from various angles.
Install Live Chat: Having a live chat option can be a great conversion tool as rather than the customer waiting for a call or email from you, they can directly ask you their questions. It can be used to remove any doubts from the mind of the visitor.
Offer Discounts/ Free Return Option: Despite all the testimonials, people still hesitate to try on a new product especially online because they just don't want to be disappointed. Offering a discount at checkout can motivate them to try your product out. Having the option to return a product no questions asked also works to bolster visitors trust in the product.
Test Various Themes, Content Length: You will not get it right the first time. Try different color things, options, content length to see what clicks with your audience and drives them to action.
Get the most out of your money by upgrading to Business plan today! Buy website traffic from 10KHits and use our promo code: BOOST400 on your Business plan order to get an additional 200,000 website visits FREE!
Filed under: Tips & Tricks
Tags: buy website traffic, customers, ecommerce, increase sales, visitors, website, website traffic
---