A Walkthrough of Tricks to Step Up Your SEO Game
Tuesday, November 30th, 2021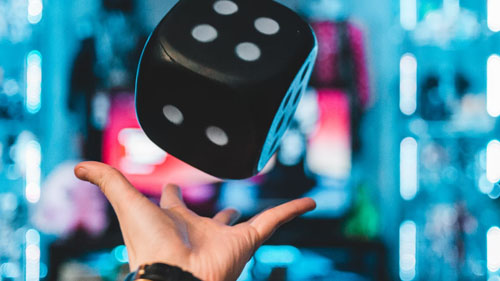 It's no secret that SEO is one of the most important aspects of any website. It can make or break your site, which is why it's so important to do everything you can to improve your ranking. Fortunately, there are many tricks and tips out there for improving your SEO game. In this post, we will go over some of the basics as well as some more advanced tactics that you should be doing on a regular basis in order to increase traffic to your site and rank higher than ever before!
SEO is all about bringing traffic to your site and getting more organic views/clicks on your pages which will eventually lead to higher rankings for those specific keywords you are trying to rank for, as well as a better chance at conversions (getting people to subscribe, buy products, etc.)!
Here are some quick ways to drive traffic to your websites:
– buy targeted traffic
– buy video views
– get more Twitter followers
– increase blog subscribers
– advertise on Google Ads or Facebook Ads
Inbound marketing is a powerful tool to increase your website traffic and optimize it for better rankings in search engines.
– Using hashtags on social media platforms like Twitter, Instagram or Facebook can help people find you on Google searches. It's also important to use parallel tags on all of these sites so they're easy to connect with but don't appear spammy.
– When writing blog posts make sure the first paragraph contains at least one keyword that you want ranked high up in Google results. If someone lands directly onto this page from their research then there will be no way for them to go deeper into your site unless they click through other links too (which should always exist). You need keywords throughout the article as well, not just at the beginning.
– The title of your blog posts needs to be relevant and include keywords but also make sense when read alone or with a potential search term in mind. Just like product titles on Amazon, they both need to tell you what is inside while containing enough appeal for people who aren't yet sure if it's right for them.
– A meta description of your blog post should capture the attention of potential readers while not sounding too salesy. It's also important to include keywords in this section so it shows up when people are searching for what you're writing about.
– The name you give your website is very important because, just like with a business card title, that will be the first thing many people remember (or forget) about it. If they don't recall which company or person owns these resources then there's no way they'll ever check out more content on the site unless someone helps them get here again later through social media or word of mouth. For example; if I wanted to look at one of my own articles but didn't know where I published it, I'd probably just forget about it unless someone shares my name along with the title.
– It's always best to include your chosen keywords in image file names, alt tags and also within the content of each photo or graphic itself. This helps increase engagement across all social media platforms that share these images but is especially helpful on Facebook since they'll use this data when deciding which posts show up in news feeds (and more often).
Filed under: Tips & Tricks

---