How to Develop a Website That Search Engine Will Find
Tuesday, February 2nd, 2016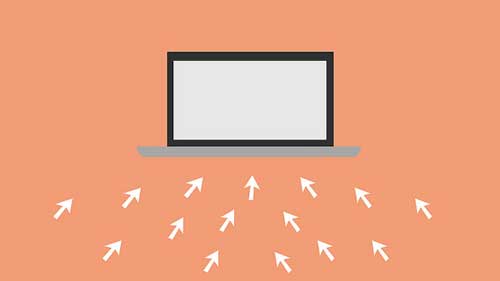 The internet has become one of people's primary needs these days. This is a fact that is inevitable. Not only is internet used for fun, a lot of companies are now heavily counting on it for their survival. Besides companies, there are also those who count on the internet solely to earn a living. There are a number of ways people can earn income from the internet, one of which is to make use of a website. However, when it comes to a website, if it is new, the owner may struggle hard trying to get his website listed in search engine results.
With that being said, it becomes a wise idea to pay attention to several tips that may well increase the chances of a website being found by the search engines that exist out there. So, here is a list of things that website owners should consider doing:
Submitting their website to search engines
Website owners can consider a search engine as a new person that his website is going to meet. So, when meeting a new person, what matters is introduction. Similar to how a person in real life may never get to know another person until that person is properly introduced, a website owner should also introduce his website to the search engine he is targeting. He can do that by submitting the URL or the address of his website to the search engine. Submitting their site to Google may be the first thing that most website owners have in mind. However, besides Google, it is also a good idea submitting the website to other search engines as well, such as Bing and Yahoo.
Choose the relevant keywords
Even though website owners have heard a lot about keywords, the question is whether they really understand the basic concept of keywords or not. Keywords can come in two forms. They can come in the form of phrases and they can also come in the form of words. In general, these are the common words that people use to find your website. When a search engine, says Google, crawls a website, it will attempt to find the most commonly used words and then use these most common words as content clues, in other word keywords, to rank a website accordingly. Unfortunately, when a website owner chooses the wrong set of keywords, this can really harm his website. This is why it is of utmost importance to use as relevant and appropriate keywords as possible on a website. For example, if you own an automotive parts retail store, you can't use keywords targeted to a cake shop.
If choosing the right set of keywords sounds confusing, there is no need to worry at all. This is because most search engines today come with a tool that can really help website owners come up with the right set of keywords. Take Google for an example. Web owners can always use its AdWords Keyword Planner feature to help them find the keywords that are most relevant to their website.
If you need free website traffic, sign up to 10KHits today and get 100 traffic points free at https://www.10khits.com/signup!
Filed under: Tips & Tricks
Tags: search engine, search engine marketing, search engine optimization, sem, seo, website, website creation, website development
---