5 Best Ecommerce Store Website Builders
Saturday, May 2nd, 2020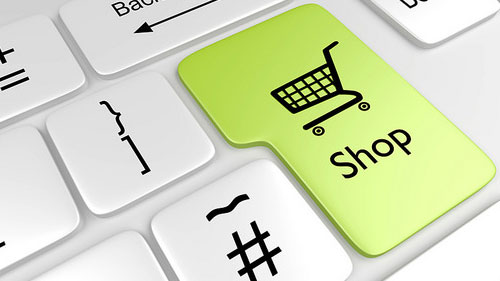 Deciding how to take forward your business can be a confusing thing. Do you want to just start a social media page or use a marketplace website like Amazon, eBay or build your own website? Most of the people want to keep control over your brand and how it is represented thus going down the owning your own website road is the solution.
Website building can development used to be a fairly complicated task for which a business needed to hire a professional but not anymore. With the help of website builders, the process has been made quite simple and intuitive. They have made life easier by providing you with full control over your brand.
Options & Options Everywhere: The options available out there for your ecommerce websites can give anyone a choice paralysis. Before we view the top 5 ecommerce store web builders, let's go through a simple guide to see what is important:
Themes & Customization: Some businesses need more visual details and others need description. Themes determine the overall layout of your website and how easily the customer can navigate.
Responsive Design: Most of the web builders now offer responsive designs which refer to how the website is viewed in different size screens especially small mobile screen.
Payment Platforms: The more variety of payment platforms a web builder has, more flexibility for your business.
Transaction Fees: Some of the web builders might have some transaction fees associated with them depending on the type of product and payment methods.
Ease of Use: This goes without saying that the interface should be easy to use with handy guides and tutorials available. Basic reason for using a web builder is that they do not have technical knowhow and to save time.
Best Ecommerce Web Builders:
Now that we have established a basic guidelines, lets list the five best ones out of the herd:
Shopify: One of the most comprehensive and well known ecommerce solution is Shopify. Why is that recommended:

Simple drag and drop customization
Hundreds of themes
Round the clock support
Data collection with the help of shopify tools
More than 70 payment platforms

Wix: User friendly platform for small business with one of the easiest interface.

Variety of themes according to different categories
Drag and Drop
Hundreds of free plug-ins
Uses third party plug ins for payments

BigCommerce: The website has grown tremendously through backing from major sponsors and is regarded as one of the most reliable ones.

Free templates are few but can pay for more options
Very Scalable and can sync with many social media accounts
Biggest plus points – series of marketing tools
No processing fees on payment portals except credit card payments

Squarespace: One of the most professional and high designed themes to help you separate from your competitors

Numerous categories for themes with options to customize
Easy to use
Few plug-ins
Fewer integrated payment options
24/7 support

Weebly: One of the oldest websites out there, it is also one of the easiest to use, giving you full control on your design.

Modern designs
Standalone pages for each product to sell
Tutorials to help you
No around the clock support
Does your website need millions of visits? Buy website traffic cheap at 10khits for just $29 and get hundreds of thousands of visits per month!
Filed under: Tips & Tricks
Tags: builders, buy web traffic, cheap website traffic, ecommerce, web builders, website
---