2 free and popular web analytic software that help with web traffic
Friday, April 14th, 2017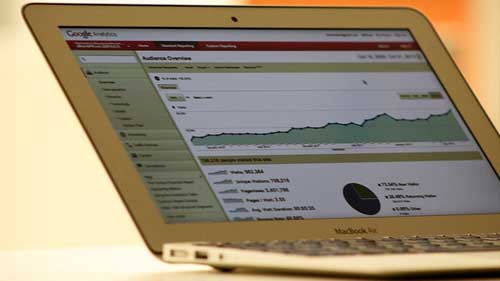 Web traffic is a measure of your popularity over the internet and via the internet. Larger the number of viewers, larger is the possibility of business. Website designers, content writers, bloggers, website owners are all engaged in making their website SEO friendly in all known and possible ways. Web analytic software is a very necessary invention in this aspect. It helps you understand visitor's response to your website and other similar websites allowing you to campaign or design your website more effectively. The result is a wave of traffic steered clearly towards your website.  In this article, a brief discussion has been provided for some free web analytic software and tools that help you gain a surge of web traffic.
Google Analytics: This software has to top the list in this category. It is simple to use and anybody having a Google account can use it. It provides statistics and reports about how a user interacts with your website. Statistics like the top and the most relevant keywords, top page headings, country-wise traffic distribution and many more. This helps in modifying your sales and internet marketing design. The software also provides leads in how to improve the SEO based on real time interaction of the visitor with your website and other competitive websites. The website owner has to place a code provided by this software in each and every page of his website. Then he can know how the customer has interacted with the website, what search queries he has demanded; in short what was he looking for. All these interactions will be sent automatically to the Google servers. It will interpret and analyze and send back a report. Users do not have any control on the interpretation. One of the problems will this software is that it is machine based or rather IP address based. This means it is unable to track multiple visitors using the same machine. This is has some amount of impact on internet marketing.
Piwik: This is open source software that provides web analysis. It means program codes are available for customization and extension. This software can be used on a cloud platform as well as on private server. User privacy is thus high. It provides a myriad of relevant statistics information on which you can actually construct a perfect marketing campaign as well as be SEO smart and more than competitive. This program helps you know about the top keywords, page headings, page URLS, websites, time the user spent on your website, whether he has come back, number of pages he has visited in each log in and many more. They provide you with real time data updates, a customizable dashboard where you can see all the activities in one or all of your websites and others. It provides an E-commerce analytic tool. With Piwik, you will have all the information you require to grow the web traffic and your business.
Does your online business or blog need more visitors? Find out how to get free website visitors at 10KHits!
Filed under: Tips & Tricks
Tags: free web traffic, free web visits, free website traffic, traffic, visitors, web traffic, web visitors, website traffic
---