How To Tell if Your Startup is Ready For Financing
Saturday, May 1st, 2021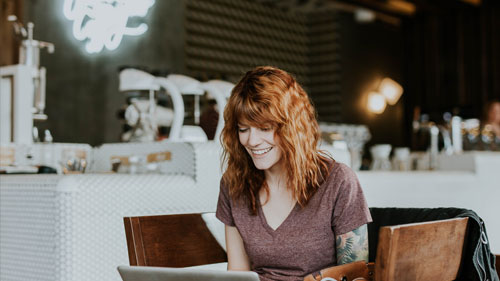 Startups are mushrooming. We all now have a friend who had an idea and bravely took the plunge by quitting their jobs and now have a startup business. Every other day someone is coming up with a solution to our problem. With this, new startups are starting all the time and each of them need help in raising capital to grow.
Your first thought after having come up with an idea might be to go out and start seeking funding from others. However doing so without knowing that if you are even ready for it, is a mistake made by too many startups to count. The following list can be used to see if your startup is ready for some serious financing:
Is it a good opportunity: You think that your idea will solve the problem of others but will it actually? Is there even a need for this type of product? Before doing anything else, conduct some market research to find out:

What is your target market? Recognize your customers and see how your value proposition is different from others.
Is the size of the market big enough to lend to potential high revenue? At the end of the day, you and investors, want to see revenue. Ask if there is growth potential in the market further down the road.
Do you have all the expertise to undertake this? Your team needs to be qualified enough to know what they are doing.

Own Equity/ Friends & Family: Before you go spreading hands in front of others for capital, try to start the business up by using your own savings or by asking help from your social circle. Also it is crucial to invest your own equity in a venture because a lot of outside investors need to see this, other than just your sweat, as they perceive this as a sign of your confidence in the success of the plan.
A Business Plan: This is one of the first things anyone is going to ask you when you tell them that you have an idea for a startup. You need to have a completed business model outlining everything; it will be the building block of your startup. Some of the other points mentioned on this list are usually part of a completed business plan.
Number Crunching: Even if you have just started off, you will have some expenses. It is extremely important to show proper up to date accounts of financials in order to establish some trust. You will look professional.
Financial Model Projections: In order for investors to take you seriously, you need to project future potential earnings and expenses. Making proper financial models depicting income, balance and cash flow statements for 3 to 5 years gives a detailed picture of your startup. Be careful in making assumptions and have solid reasoning for them.
Multi Year Plans: Other than financial projections, you need to make plans for how you are going to grow your startup in one, three and five years, strategies for marketing and increasing the customer base and building a brand name.
Does your website need millions of visits? Buy website traffic cheap at 10khits for just $29 and get hundreds of thousands of visits per month!
Filed under: Tips & Tricks
Tags: buy website traffic, cheap traffic, finance, startups
---