The Benefits of Facebook Business Page
Wednesday, April 6th, 2016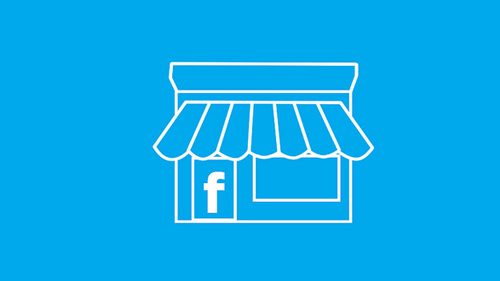 Introduction
Traditional marketing strategies are somehow unpopular; very few businesses use billboards, flyer, brochures and leaflets to communicate their brands. This, though, doesn't mean that traditional forms of marketing aren't useful. In fact, some companies combine both digital and traditional marketing to expand their user base and make their brands known to the target market. However, the conversion output of traditional marketing strategies are often low compared to conversion rates of digital marketing, which means that the latter – digital marketing – is the single best fit solution to reaching out to a larger audience.
Digital Marketing
Communicating the message about your brand online has tons of benefits, the least of which is that a wider audience, not necessary your target market, get to know about your product. Unlike traditional marketing, digital marketing seeks to inform, teach and remind the target market and the general audience about your business and its brand(s) through useful, evergreen and relevant content.
Social Media
Social media is the big thing. It's the 'bread and butter' of online business marketing. And although there are a number of social platforms that you can use for business marketing, Facebook Business and Fan pages often take the lead. Of course, social media companies like Google+ and LinkedIn are useful marketing platforms, with Google+ alone having a wider user base than Facebook itself, but Facebook remains the big 'dog' because it is the most popular social network with millions of active users in a day.
The Benefits of a Facebook Business Page
Get found easily and fast
A Facebook business page helps you reach hundreds of thousands of people with ease. In fact, every page is often indexed on Google search engines depending on the terms (key phrases) that were used in creating the business page. This means that people are going to find your business page not only on Facebook timelines, but also on Search Engine Results Pages.
Stay in touch with your audience
The number of likes in your Facebook page equals to the total number of fans that you can reach. So, whenever you post any business content on your page, every person in your fans page will see the shared content. And if this content is properly optimized and use targeted, it will not only lead to conversion, but also helps you expand and stay in touch with your fan base.
Drive a lot of traffic to your website
Facebook has over 500 million active users, which means that a lot of traffic to your website can come from Facebook. In fact, Facebook has helped many online businesses generate traffic for their websites. Generating traffic requires hard work and extra effort; you have to create unique and relevant content to attract people to your website. Content is King; fans in your Facebook Business Page aren't going to visit your website if your page doesn't have engaging content. Do your homework!
Build long term relationships with customers
Facebook is a social platform, people meet here to socialize and build relationships. The same thing applies to business pages; you can use yours to build long lasting relationships with your user base.
Need a traffic boost for your website or blog? Get free website visitors to your site today at 10KHits!
Filed under: Tips & Tricks
Tags: benefits, facebook, facebook business, fb, marketing, smm, social media
---