How do I create similar website campaigns?
Saturday, December 12th, 2015
Click on the "Websites" tab on the left sidebar of the dashboard.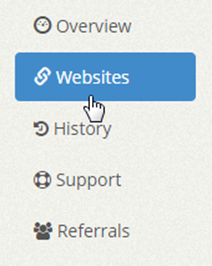 Hover over the website campaign you would like duplicate/copy and click the gear icon. A drop down menu will appear with the option to create a similar campaign.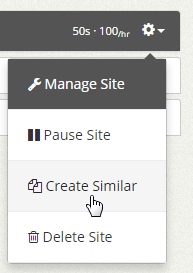 A prompt will pop up where you can input the number of times you want to copy/duplicate the campaign. You can check mark "Check to activate these newly created website campaigns" so that the campaigns will be active immediately after.

Similar campaigns will be paused by default if you do not check mark the option to activate the campaigns after. You must click Resume Site when you are ready or use Quick Actions to resume all campaigns.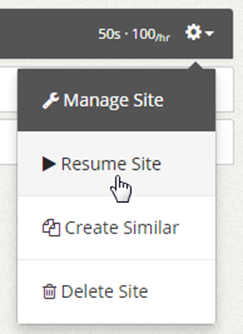 Filed under: Documentation→Getting Started
Tags: 10khits, campaign, campaigns, clone, copy, create, create similar, duplicate, getting started, my URLs, similar, URL, URLs, website, websites
---