Tips You Can Use to Increase Web Traffic
Friday, March 25th, 2016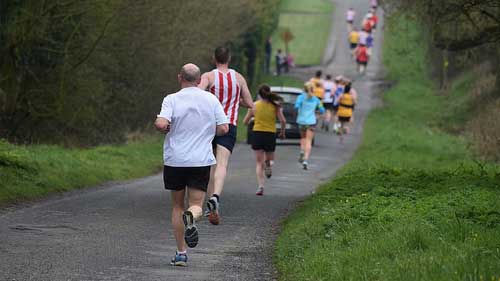 People are living in a modern world filled with computers and internet these days. Without learning how to benefit from these two things, people will soon be out of date. The same goes for business. If they do not try to harness the benefits of computers and internet, businesses may soon go bankrupt, honestly speaking. Thankfully, it is not hard to join the world of technology. A business simply has to have a website. Yet again, to make its website visible to a larger scope of audiences, a business should know what it needs to do with its website. In this case, increasing the web traffic is the start it should take.
Speaking of increasing web traffic, there are quite a few things you can try, some of which are explained below.
Make Use of Social Bookmarking
Internet users are very social, whether you realize it or not. They are very fond of sharing the stuffs they come across on the World Wide Web. This is why social bookmarking works most of the time. Social bookmarking sites work in a similar manner to social networking sites, only they have a different aim. On social bookmarking sites, visitors are given the opportunity to bookmark a website they like. Then, their bookmark will be made available to all other internet users in existence out there. If a bookmark is considered to be useful, a lot of internet users may be willing to share it to others and vote the website up, increasing the popularity of the website being bookmarked.
Post on Forums
Forum posting has long been one of the most reliable ways of increasing traffic to a website. When it comes to forums, there are literally millions of forums at least you can find out there on the internet. There are seemingly forums for whatever niche you are interested in. So, why not get out there, find a forum that suits your business niche and start posting on the forum? Nonetheless, there is one rule to keep in mind here. If you only post about your website all the time and never reply according to topics started by other forum users, your account may as well get banned from the forum. So, you had better avoid spamming any forums ever since the very beginning.
Provide Useful Answers on Yahoo! Answers
Even though Google may have long won the battle for search engines, Yahoo! still holds the throne when it comes to asking questions and answering them. Yahoo! Answers is accessed by billions of people from different parts of the globe each day. With that being said, it is definitely a good place to promote your website. However, to drive traffic from Yahoo! Answers to your website, you will need to provide a genuinely useful answer that corresponds to the question being asked.
Guest Blogging
As you know, there are plenty of websites available out there and these websites need contents. Without contents, a website is not a website. So, why not help those website owners by writing articles for them for free? When you think of it, you are also promoting your website by writing guest blogs. So, all you have to do here is to find a blog with a high popularity level in your niche and offer the owner to write an article for free on his or her website. Thankfully, most website owners will have no problem with you doing that.
Filed under: Tips & Tricks
Tags: forum posting, guest blogging, social bookmarketing, web traffic, website traffic, website traffic tips, yahoo answers
---