Options For Your Small Business Web Hosting
Sunday, November 28th, 2021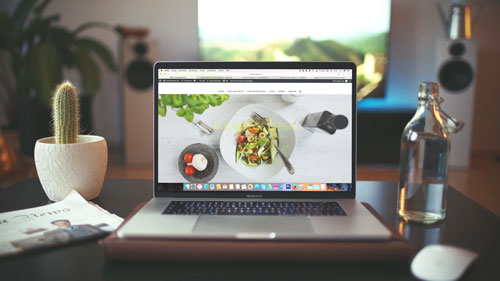 You have a small business and are thinking of spreading your wings, you are probably already looking for a website host. No matter how small the business is, one man against the world or a small team of employees, being successful in today's digital world without a website is quite possibly an impossible task. You might be tempted to go for free platforms like WordPress or just suffice with a social media page/handle, but it gives an unprofessional image to the customers. They are not going to take you seriously because if your business meant something to you, you will spend time and money on a good website.
The Basics: Web hosting is a place to store your website and all its files so that it can be accessed by the others through internet. There are various types of web hosting; free, shared, dedicated, VPS and cloud. If you want more details on these types, you can look them up. When selecting a web host, there are two basic questions to answer:
How tech savvy are you? Do you have a background in web building or technology? If you understand most of the nitty, gritty involved in building and hosting a website, opt for one that offers more control to you. But if you are like most of the people and need help, it is better to go with one which offers some user friendly templates for website building.
What kind of business do you have? If your business is visual media intensive, you need more storage and bandwidth. If it is a retail business, you need to check the cart and checkout functions with proper diligence as well.
Things to Keep in Mind: The internet is full of web hosting sites clamoring for a piece of your cake aka your website. From the commonly known GoDaddy to lessor known Liquid web, all offer different things for varying prices. Some key consideration for a small business when looking for a web host should be:
Does the web host provides you with security? Is it included in the price or as an add on?
Uptime is the key to be successful so opt for dedicated (expensive) or a VPS web hosting (affordable) in order to stay away from the jaws of shared hosting problems.
Check the number of email accounts allowed to set up
Be sure to read the fine print, some companies advert low rates but they are only for first month. Or maybe customization is only possible when you pay extra.
Can you upgrade to another option or plan with the same host once your business starts prospering?
Best Ranked Web Hosting Services: Since every business need is different, the following services are the best:
Host Gater: Variety of hosting options with price tiered plans
GoDaddy: All inclusive solution. A bit Pricey
BlueHost: Easy, 24/7 support. Integrated with Others
Dream Host: Something for evereyone
1&1: Known for Security. Affordable.
Liquid Web: Dedicated hosting. Bit technical
HOT DEAL: Buy website traffic today and use our promo code: FREE200 on your Business plan order to get an additional 200,000 traffic points FREE!
Filed under: Tips & Tricks
Tags: buy traffic, buy website traffic, small business, web hosting
---