The web surfer's psychology: 4 less known ways to pull web traffic
Friday, March 24th, 2017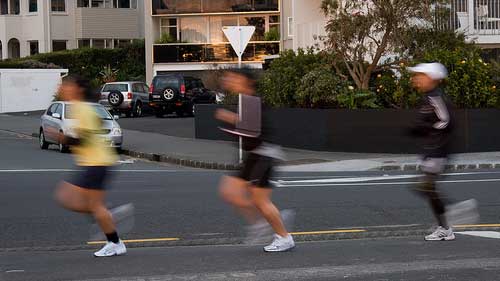 The basic of getting a good web traffic is good quality content with easy to understand language, good typography, perfect web design, following SEO methods to the detail and many more. But some amounts of understanding the viewer's psychology aids in building good and consistent web traffic. In this article we will discuss some of these methods which have proved to be a wonderful web traffic attractor:
Be resourceful: It is about placing links to external pages to other relevant websites which posts quality contents. These referrals if found useful by the visitor will definitely increase traffic to your website. In fact, the same user may log on to your website a number of times for those links. It will be a matter of trustworthiness of your website among your users if you provide links to websites which are of good use.
Mention famous people and companies: This technique definitely works. It is a kind of publicity for your website. For example, if you are selling basketball hoop or you are simply writing an article or a review on the various types of basketball hoops available in the market, the mentioning Kobe Bryant or Michael Jordon in your article especially with tag lines like 'Play like Michael Jordan" will definitely attract more users than just a bland or general title. People support celebrities quite blindly. A mention of the name of their favorite stars will definitely attract them to your website.
Lists attract: It has been found that if you name an article as if you are providing a list of any item or a group of items, then it will surely fetch traffic. For example, articles that begin with 'Top ten reasons to use sunscreen', 'Top five ways to pull internet traffic to your website', 'Five unexpected baby shower gifts" have been found to be the most popular among relevant searches. That number in the heading has been found to work like magic. The reason is most probably people like to know a list of comparable things arranged in an order to make their choices deftly among hundreds of possibilities. Time crunch may be responsible partially for such likings. Also it is easier to comprehend a list than a whole intermingled write up.
Title attracts: A very relevant keyword should be in the title for an effective SEO and good traffic pull. Apart from that, the title needs to be catchy and specific. That one line should be able to describe your content totally.
Apart from the above, it may be noted that contents that are motivational have been found to attract a substantial amount of traffic in case of blog posts. Motivational topics include those which help you to act in any sphere of life. It helps you to focus. This is followed by inspirational topics or contents. There are people who often love to write internet content. There are websites that can be used to employ people for this purpose.
Are you ready to boost your website traffic for free? Sign up for free website traffic at 10KHits!
Filed under: Tips & Tricks
Tags: free web traffic, free website traffic, visitors, visits, web traffic, web visits, website traffic
---