E-Commerce Tips – Choosing the Right Tool to Count On
Wednesday, October 14th, 2015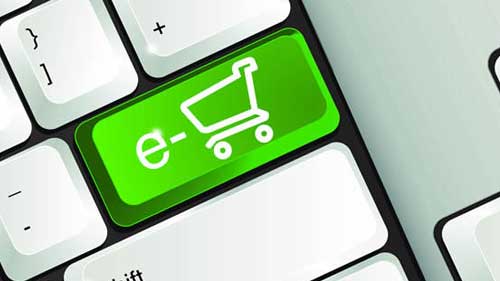 As holiday is getting nearer and nearer, more and more companies out there are rallying in the attempt to offer customers with the best products and services they can possibly get in the market. However, in order to stand out from the competitors, a company is recommended to use an e-commerce tool. With such a tool, a company can often get an edge over its business contenders. But then again, considering there are dozens of e-commerce tools to avail, perhaps it is wise to pay attention to the following list as it offers some of the very best tools in the market.
Google Analytics
No one should doubt Google as a search engine. Every single website that still exists on the web today always tries to place first in the search results generated by this particular search engine. Because of that, it is just appropriate to link the Google Analytics tool to an online store. This will help the store owner monitor how his store is performing and what areas need further improvements.
Adroll
Adroll is a rather unique e-commerce tool. The main function of this very tool is to help an online store try to regain the attention of visitors that have not decided to make any purchases. In addition to that, the tool can also be used to urge customers to make more purchases.
Wibiya
The Wibiya tool is basically a customizable bar that an online store owner can place at the bottom of his store page. By offering translations of an online store language into some other languages, Wibiya tries to increase the accessibility of the online store. In addition to that, it can also increase traffic, which is very helpful.
Online Conversion Insights
This is a tool that keeps the owner of an online store posted whenever there is a completed conversion. This will reveal what areas of the store need improving. In addition to that, it can also help the store owner to see how the competitors are performing.
SproutSocial
For those who are familiar with HootSuite, well, SproutSocial is an alternative to that tool. It is user-friendly and comes with a host of features which HootSuite fails to deliver. Heck, SproutSocial can even pay dividends to those who do not mind to spend extra cash.
Lucky Orange
Lucky Orange is a tool that tries to compete with Google Analytics. To do that, this tool tries to offer things that the analytics tracking tool from Google can't offer. These include visitor recordings, form analytics and also heat maps of visitors.
ZenDesk
If a company thinks it does not have the money it takes to build a full size customer support team that responds to customer queries by phone, the company really should consider using ZenDesk. It can really help a company offer a great customer support service through whatever means possible. To make it even better, ZenDesk does not charge a high price for its services, even $1 a month is more than enough.
Are you ready to boost your website traffic for free? Sign up for free website traffic at 10KHits!
Filed under: Tips & Tricks
Tags: 10khits, e-commerce, e-commerce tips, e-commerce tools, ecommerce, ecommerce tips, ecommerce tools
---