Social Media Marketing for small businesses
Tuesday, December 20th, 2016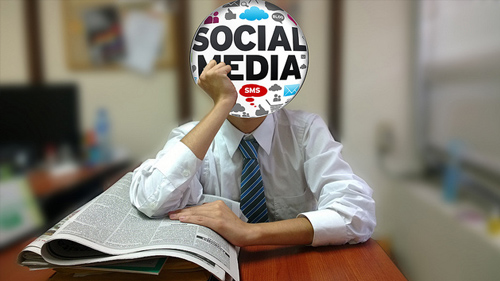 It is true that if you want to be successful, you have to be relevant. To be relevant is to be able to communicate, interact and connect in the best way possible using the most effective channels. Social media platforms (and there are numerous of them) have become the preferred way to communicate, connect and interact with people around the world. Therefore, any business looking to be known, seen or heard should consider using social media as a marketing tool. If well executed, social media marketing could just be what your business needs to bring that revenue you are targeting.
What it really is
Social media marketing is an internet marketing campaign strategy that harnesses the power of social media networks to achieve branding, marketing and communication goals for a business. This strategy strongly relies on sharing of image, text and video content to a target audience. There are various factors you should have in mind in order to have a successful social media marketing campaign.
What you should know about social media marketing
Having clearly defined goals is of course one of the most important factor to have in mind before implementing any strategy in business. Be clear about what you want to achieve from the whole affair. This way, you will have a reference point for progress and a good way to evaluate the returns on your investment.
Create a plan that will get you to your goals. A plan comes after you have figured out what you want and why you want it. A plan is therefore the means of getting what or where you want to. Having a solid written down plan will help you focus on your course of action.
Consistency is a very vital part of social media marketing. Once you start executing the plan, be consistent in carrying out your plan. It is always good to keep your audience engaged with fresh content and contemporary vibe that best reflects your brand. Be sure to maintain the quality of your content if you aren't making it better.
Content makes the difference. Just like any other internet marketing strategy, the quality of your content is what keeps your target audience engaged. The more your business appeals to the target audience, the easier it is to make conversions and create loyalty.
Post content that carries valuable information in an interesting and entertaining way. Use quality images and video to appeal to your target group. The write-up part of the content should always be classic and elegant. Be sure to use other infographics and such other tools that make complex data easy to comprehend.
Be platform oriented. Each social media platform is unique and distinct from the other. When developing content for various platforms, be sure to have the environment of each platform in mind. Each environment has its own fad and voice. Be creative and consistent in the way you showcase your business and its products in every platform.
Measure your success using analytics. This way, you will be better placed to know which strategies are working for you and which ones you should ditch. Attaching tracking tags to your marketing campaigns will enable you to properly monitor your strategies.
Use links that led to your website. Social media platform are only effective if they have a website backing them. Make sure that your audience can easily navigate to your website by following links on the platform to your site. This way, it is easy to make conversions and increase response to calls to action.
No business is too small for social media marketing or any internet marketing strategy for that matter. The benefits of using social media marketing strategies far outweigh those of using the main stream media or even outdoor advertising. Harness the power of social networking and make your business known using the cost effective tool that is social media marketing.
Receive millions of social media traffic now with 10KHits! Sign up to 10KHits here.
Filed under: Tips & Tricks
Tags: business, marketing, online marketing, small business, smm, social media, social media marketing
---