What's Working in Instagram Marketing?
Saturday, March 19th, 2022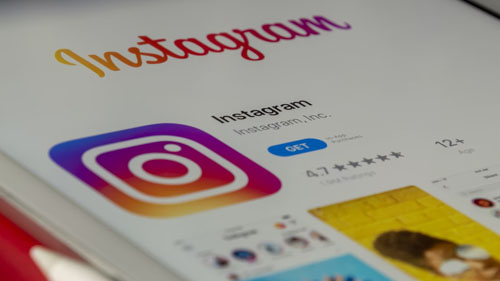 You might think that Instagram is just a place to share photos of your morning coffee and selfies with friends, but this couldn't be farther from the truth.
In fact, up until about two years ago, it was mainly famous for being a social media platform solely used by young people. However, today it's an app that has become an essential marketing tool – not only for big brands but also for smaller companies. Here are some of the best tools to help you do just that!
What is Instagram and why should you use it
The best tools for managing your account
How to make sure your page is optimized for success
What is Instagram and why should you use it
Instagram is a photo and video sharing app that allows users to add filters to their photos or videos. It was created in October 2010 and is owned by Facebook. Instagram has rapidly grown over the past few years and currently has over 800 million monthly active users where 100 million of these are from outside of the United States. This fast growth can be attributed to increased use among celebrities and high-profile brands, which helped bring attention to the platform.
The best tools for managing your account
With this power comes strong competition for visibility, so it becomes important to use the right tools to help get noticed on Instagram, such as:
Hashtag – The best way for businesses like yours to get more followers on Instagram is through hashtags (#). When you find a relevant one, don't be afraid to use it – even if you've seen someone else using it. You can also include a variation of this hashtag so that your post becomes more searchable by others.
Story Highlights – This is a feature on Instagram where users can select photos and videos from their camera roll and share them as an "episode". You can use this feature to tease your upcoming campaigns and entice readers with a little sneak peek.
IGTV – With IGTV , you can now share longer-length videos (up to an hour) and it's perfect for tutorials, demos and other behind-the-scenes content.
Geo Tagging – When it comes to getting more followers, people want to feel a sense of community and know that they're part of something bigger. Geo tagging your photos provides this as you'll now have an opportunity for your audience to see your photos as soon as they log into the app from their location.
Business Profiles – This is a new feature with Instagram that enables users to switch between personal and business profiles. This is perfect for those who like to share content with friends, but also want another account for marketing purposes.
Ads – You can use ads on Instagram as a way to build your brand and increase visibility. Here you can design your ad with photos/videos and include a call to action.
How to make sure your page is optimized for success
With all these tools, you might be wondering how you'll have time for everything. But worry not – there are a few things you can do to optimize the management of your Instagram account:
Use an app like Hootsuite to schedule your posts.
Create a content calendar to plan out your post for the entire week or even month. You can also include this in your app so that it's easier to manage all of your accounts on one platform.
Use Canva, Snapseed and/or Pixlr-o-matic (all free) for editing.
Add filters to your photos using VSCO (free).
Use a logo creator like Piktochart (paid, but has free trial) to create a branded photo template. The benefit of having this is that it will make you look more professional and consistent, which means people will know what to expect when they follow you.
Manage all your social media accounts in one place by downloading the Buffer app (free).
Utilize Facebook and Google Analytics to gather data on your audience's demographics, interests, website traffic and more. This information will be vital for planning future campaigns with a wider reach.
Cross-promote your Instagram account on other social media platforms to help increase engagement and visibility. Share your Instagram posts on Facebook, Twitter and even LinkedIn to get more eyes on your content.
Utilize hashtags, but do so responsibly – don't include more than two or three per photo and choose them wisely because not all tags are searchable. The last thing you want is to have gone through all the work of taking a great photo and writing an engaging caption only to spoil it by using irrelevant hashtags.
Use location tagging sparingly and strategically – your site visitors will appreciate knowing which city you're in, but don't do it too often otherwise they'll get annoyed of seeing the same location tag over and over again. Furthermore, remember to use hashtags within your post so that people can find them even if they aren't location-specific.
Post at least once per day – the more the better as you don't want to be seen as unreliable or flaky. However, it's okay to take a break once in a while because there is such as thing as over-posting and consistency is key.
To best optimize your Instagram account, you need to be using the best tools available. You can schedule posts and use apps like Buffer or Hootsuite for easy content distribution with a consistent publishing schedule. With these social media management skills under your belt, it's time to put them into practice!  To start out, we recommend creating an editorial calendar that will help you plan all of your post ahead of time so you never miss a beat on any platform – especially where consistency is key! We hope this article has helped you learn more about Instagram marketing for your small business. If your small business needs more website traffic, you can also sign up for our best traffic exchange tool for FREE!
Filed under: Tips & Tricks

---