Reasons Why Hootsuite Needs To Be A Part Of Your Digital Strategy
Tuesday, November 2nd, 2021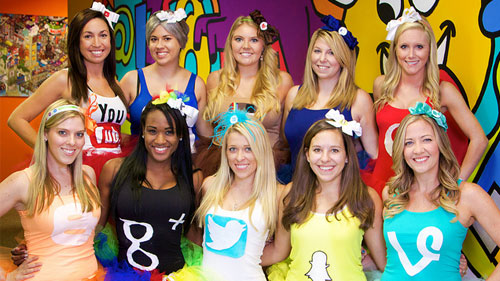 Social media started as something to pass time off but it has taken over every aspect of our lives in a storm. Not only are we hooked to social media in our personal lives but a business needs social media to prosper and thrive. While no one denies the importance social media plays in the overall marketing strategy, everyone laments the fact that it has evolved from more than a full time job and is a never-ending job because social media never sleeps. Social media management tools are a gift from heaven to make things much easier to manage and stay in touch with your customers without driving you nuts.
What is Hootsuite? One of the oldest social media management tools on the market offering a bundle of features to make your life easier is Hootsuite. In simple words, it helps in managing and keeping a track of your multiple social media accounts. It allows you to sync your accounts from various social media platforms such as Facebook, Twitter, Google+, Pinterest, WordPress, Instagram, LinkedIn, YouTube among many others. You can manage them all from one page rather than signing in individually for each one and operating it separately.
Hootsuite has been made with business needs in mind, however, a lot of individuals who have multiple social media accounts use to for convenience as well.
Multiple Plan Options: Hootsuite can be used for organization of various sizes with the following different plans available:
Free for individual with 3 profiles
For Professionals with their free plus plan at €19/pm you can add in 10 social media profiles
For teams and organizations, there are plans ranging from €99/pm to €499/pm to handle 20 to 50 social media profiles at the same time from one place
If none of the plans suit your needs, Hootsuite also provides custom made plans
 Why Hootsuite: The top 5 reasons why you should be using Hootsuite are as follows:
Multiple Social Media Streams: One of the main reason for using any social media management tools is the ability to manage multiple streams but with Hootsuite, you get more the option of connecting with your customers on more than 35 different social media networks from one place.
Schedule Posts: You need to keep your viewer engaged at all the times and social media has blurred the geographical boundaries. Scheduling posts in advance can help you post regularly at different time zones across your preferred social networks.
Analytics Data: Hootsuite not only provides you with a weekly email summary in PDF with your key analytical data but you can do it any time through a tool and generate professional looking reports on various metrics so that you can manage the effectiveness of your marketing strategy.
Working With Teams: If your business has a social media team working, you can delegate tasks to them by making an organization and also can communicate internally with each other.
Customer Service: By using Hootsuite, you can quickly respond to your customers from different social accounts from one place and can even draft answers for FAQ's and save them.
If you need free website traffic, sign up to 10KHits today and get 100 traffic points free at https://www.10khits.com/signup!
Filed under: Tips & Tricks
Tags: free traffic, free web traffic, free website traffic, hootsuite, social media, social media marketing
---