PPC: Top 6 PPC Trends in 2021
Thursday, April 1st, 2021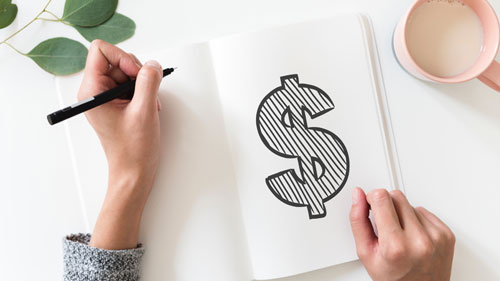 With each passing year, technology changes make the previous year's strategies moot. In the world of paid search advertising (PPC), these are exciting times. Most of the top marketers agree that the face of PPC is changing and the trends that will be the game changer for businesses are as follows.
Targeted Marketing: With the abundance of data available to search engines specially Google and other Big data firms out there, 2021 is all going to be about personalized audience targeting. Google is working on personalizing the search experience for each user. This means that PPC ads can be more personalized than ever before.
Google tracks a lot of information about its user and now marketers can use that information. They can target their intended audience by demographics, income etc. More search engines are expected to follow suit, making this trend most likely relevant for next year as well.
Structured Data: More and more people are now using their mobile phones for everything and with Google promising to reveal its mobile optimization index this year, structured data has never been more important. It is important to make sure that the data is structured in a way that is easily read by search engines. It is possible that Google will start adding photos, information from website, social media pages to the PPC ads.
Amazon vs Google Adversity: Amazon has been working hard to take on Google and has reached the point where Amazon PLA's are at the top of most of the product searches. Every business, which needs to survive, must be using PPC advertising on Amazon. Google has also been bringing out its own products to tackle Amazon's growing powers but it is still has a long way to go.
Page Optimization: PPC ads can get you CTR but what good are they, when you cannot keep them on the website. Getting them to your website is step one, keeping them engaged on your website the second step. It is important to make sure your PPC landing page is optimized and navigation is a breeze for the visitor. Clear CTA should be mentioned to make the experience of the visitor smooth. Speed is also extremely important to make sure you get the most out of you PPC.
Voice Search: Not only is the rise of voice search going to affect SEO but also PPC. For the first time, users are using full sentence to search for their queries. This presents new dynamic for the advertisers and they need to keep a careful watch on seeing how are people using it and what phrases are important.
AdWords Interface: Google Adworks got an overhaul and is now much faster than before. However, this was not met with much enthusiasm with marketers as it is a steep learning curve and the old interface is expected to be discontinued after 2021. To stay ahead of the game and to make PPC ads that are relevant, marketers should spend some time familiarizing themselves with the new interface.
Don't lose out on growing your website! Check out our paid website traffic solutions starting as low as $4!
Filed under: Tips & Tricks
Tags: amazon, google, paid website traffic, pay per click, ppc, website traffic
---