Learning How to Create a Website
Friday, August 26th, 2016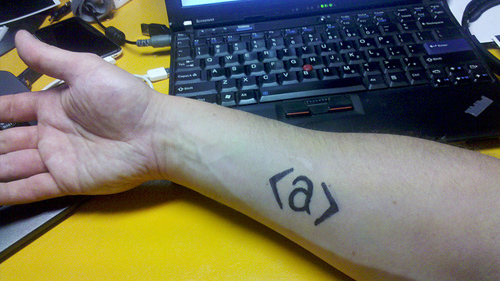 Creating your own website might be very daunting so here is a way of simplifying the process and ensuring your website will be a success.
Register a domain name
 It doesn't matter if you are building a personal or business website you need to have a domain name, which is good. There are heaps of designs and concepts out there, all you need is have a few ideas and test them at the relevant websites to see if those domains are available.
Sign up with a webhost
The web host houses your website files, images, videos, and provides branded email addresses. The web hosting account needs to be purchased, and then upload it to the internet. Avoid cheap offers from non-reputable companies and pick a well-established, highly regarded company.  Make sure you do a bit of searching around because you will find a bunch of hosts that offer low prices. You should closely at these companies and make sure they are actually worth the price you pay. Look for a service that ensures your website runs smoothly.
Set the name servers at the registrar
You need to alter the Domain name server at the domain register, once the company sends you the Account Login Information email, and you will find those names server specifies. If you cannot find this information, consult the company and they will give you information associated with the hosting account.
Installing WordPress
WordPress is a blogging platform that allows you to choose the theme and design for your website. It allows you to create pages and publish them online with ease. For you to get word press installed in your website you will need to go to the control panel of your hosting account.
If you have successfully changed the name serves, you will get a popup that will ask you for your username and password for the control panel. Relevant details should be in the email you received from the company that you purchased the web hosting account. Choose the domain name that you will be installing WordPress on, make sure you type in your email address, powerful information and any information that is requested. Finish installation and WordPress will be installed in your domain.
Set up WordPress and publish your website
 Configure WordPress, you will do this by logging into the admin area by typing in you domain name. After doing this, configure various setting button using the setting option. Secondly, choose a design by installing themes and changing appearance.
Once you have your theme, contribute content by adding a new page. Give a page a heading and add contents. Publish the page and make sure that you design your other pages exactly the same way. Go to option front page and adjust the radio button page to your latest post. Choose the page name from the front-page selection. This tells the program what to show as the home page. Everything about your site is under your control now so you can update it anytime you feel the need to.
Are you ready to boost your website traffic for free? Sign up for free website traffic at 10KHits!
Filed under: Tips & Tricks
Tags: create, create a website, learn, learning, website
---