How to Boost Traffic on Your Blog
Sunday, July 31st, 2022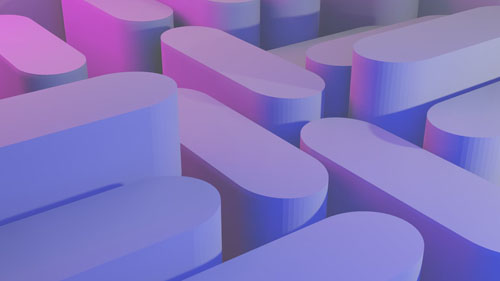 The internet is a vast, ever-changing place. There are so many blogs out there that it can be hard to stand out from the crowd. And yet, if you have something compelling to say, people will find you and your blog. It's all about getting your content in front of as many people as possible so they can share in the benefits of what you have to offer! Here are some ways bloggers like yourself can do just that:
The possibilities are endless when it comes to promoting your blog-you'll just have to experiment a little to see what works best for you and your audience.
One important thing to keep in mind is that it takes time and effort to promote a blog effectively. Results may not be instantaneous, but if you stick with it, you'll be rewarded with more readers and greater success. So don't give up-keep writing great content and promoting your blog like crazy, and you'll see results in no time!
1) Join social media sites – Facebook, Twitter, etc.
2) Leave comments on other blogs
3) Get press releases out there
4) Use paid traffic services (e.g., Google Adwords)
Join social media sites – Facebook, Twitter, etc.
When it comes to promoting your blog, social media sites are a great way to start. They're free to join, and they provide a way for you to connect with other bloggers, as well as potential readers. There are many different social media sites out there, so find the ones that are the best fit for you and your blog.
Facebook is a great site for connecting with friends and family. It's also a great place to promote your blog. You can create a fan page for your blog, and post updates and links to your latest articles. You can also join groups related to blogging, and meet other bloggers who can help promote your blog.
Twitter is another great site for promoting your blog. You can create a profile for your blog, and post updates with links to your latest articles. You can also follow other bloggers and tweet about their articles. This is a great way to build relationships with other bloggers, and get them to help promote your blog.
There are many other social media sites out there – LinkedIn, TikTok, Instagram, etc.
Leave comments on other blogs
Use your commenting skills for good! Whether you're posting links, adding an opinion, or correcting information, commenting is one of the most important ways bloggers can use social media sites like Twitter and Facebook. If you want more people reading your blog posts (and who doesn't?), then the quickest way is by interacting with others through comments. Here are some tips:
-Be relevant and thoughtful in your comments. Don't spam the site with irrelevant links; instead, use it as an opportunity to interact with others.
-Make sure your comments add to the conversation. Don't just post a link and call it a day. Comment on the article, offer your opinion, and start a discussion.
-Check the site's commenting policy before you start posting. Some sites don't allow links in comments, or they have rules about what's appropriate and not appropriate. Follow the guidelines to avoid getting your comments deleted.
-Be respectful. Remember that you're talking to other people, and be respectful of their opinions. If someone disagrees with you, don't get defensive-just agree to disagree.
Get press releases out there
Press releases are a great way to let the world know about your blog and your blog content. You can post them on your site, send out to news sites and blogs, and submit to online directories.
Here are some tips for writing a great press release:
-Include relevant information about your blog's topic or niche. It doesn't matter if it's a local business directory or a website that focuses on technology-if it's relevant, include it.
-Make sure your press release is well written and error-free. Have someone else read it over for mistakes before you submit it.
-Include a quote from you or another expert on the topic. This helps add credibility to your press release and shows that you're an authority on your niche.
-Include a picture of yourself, your brand, or your logo if you can. You want people to recognize who is behind the blog and what it's all about.
-Post to as many places as possible that allow press releases. Submit it to online article directories, news sites and blogs relevant to your topic, and e-zines.
-Make sure you submit it to Google News and Yahoo! News as well so it can be seen by a wider audience.
There are many directories online that will allow businesses, organizations, and bloggers to post their press releases for free. The ones we recommend include:
PRWeb
BusinessWire
Marketwire
EIN Presswire
24/7 Press Release
Press Release Jet
Use paid traffic services (e.g., Google Adwords)
Product advertisement is one of the key marketing strategies that many businesses use. The adverts are usually composed of an audio or video commercial, with a possible link to the company's website. These ads can be played on TV, heard on the radio, seen in print (magazine), and even seen on outdoor advertisements. You can try Google Adwords for this purpose.
Ads created using Google Adwords are called "sponsored links", and they work like any other search engine result-only these lead to your site when you pay to display them as ads within the text result page. The costs for these ads is linked to keywords, so if you bid $0.05 per keyword, your ad will appear for searches related to that keyword. You are charged only when the ad is clicked.
Google Adwords is a pay-per-click advertising service, meaning you pay for each click on your ad. If you set up conversion tracking with Google Adwords, then there's no need to worry about paying for an ad that doesn't bring in any business-if someone clicks on your ad and then buys something from your site, the cost of the click is refunded to you.
Conclusion
It's easy to feel like you're the only one who cares about your blog. The truth is, there are tons of other people out there with blogs just as good-or better than yours! But if no one knows they exist, how will anyone find them? You might be tempted to give up and quit blogging altogether. However, don't let that happen because we have some great tips on how to promote your blog and boost traffic.  Whether it's through social media sites or by using services offered by search engine optimization experts, these top 10 techniques for promoting your content should help you grow a loyal following of followers who love what you offer on your site! Let us know which strategy has worked best for you in getting more visitors into your site.
Filed under: Tips & Tricks

---