How to Choose the Best Web Hosting Around
Monday, August 24th, 2015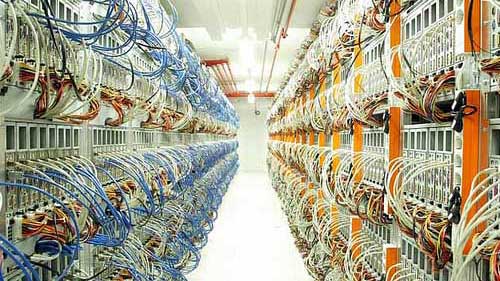 Paying attention to the rapid growth of the internet, a lot of companies out there try to rally with one another when it comes to offering customers with the best web hosting services. While each and every single one of these companies may claim that its service is the best around, customers should not simply take the words of the companies for it. Customers should keep in mind that what the companies offer may not be suitable for what the customers need. So, before deciding to choose on any web hosting provider in particular, customers had better consider the following factors.
Hardware
The hardware used by a web hosting provider is a very important aspect for customers to pay attention to. After all, if the hardware that a web hosting company uses is of low quality, the website hosted on the server will be negatively affected. This can lead to bad customer experiences and reviews. Now, if a hosting company declines to specifically mention what hardware it uses, it is time to look for another hosting company instead.
Area of Specialties
Prior to spending their money on any web hosting companies out there, customers should know what their website really needs. There are hosting companies that offered attractive shared hosting plans but these plans are often not suitable for companies that are growing pretty fast. Therefore, it is always best to try and find out first what the specialties of a web hosting company are.
Tech Support
Even though a web hosting company uses great hardware, no one can guarantee that a website hosted on its server will never come across an error at all. So, when, for instance, a website hosted on the hosting company is down, the tech support of the hosting company should be immediately available. In fact, the tech support should be available 24/7. Customers should be able to get in touch with the tech support either by live chat, phone or other means possible.
Control Panel
It is true that some customers may not think they will know what to do if they are given access to the control panel of a website, the customers still need to ask for that very access. After all, it is in the control panel that the customers will be able to make a number of changes that they think are necessary for their website. It is best to choose a web hosting company that offers either Plesk or cPanel in this case.
User Reviews
When a web hosting company tries to offer its services, it will most likely say all the good things about the company itself as well as the services it provides. The company is not likely to say its bad things at all. This is why customers need to read as many reviews as possible regarding the hosting company and its services. These reviews, however, should come from common users instead of anyone affiliated to the company in any way.
Does your online business or blog need more visitors? Find out how to get free website visitors at 10KHits!
Filed under: Tips & Tricks
Tags: 10khits, best web hosting, web host, website host, website hosting
---