Is LinkedIn a Powerful Social Media Marketing Tool?
Tuesday, August 16th, 2016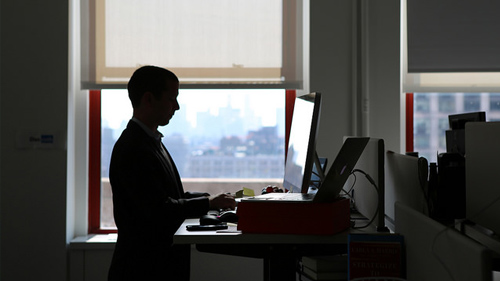 Social media marketing is fast taking center stage when it comes to internet marketing campaigns. There are various tools any business could use for marketing but one clearly stands out; LinkedIn. The question on the mind of many business owners and professionals is "is LinkedIn a powerful social media marketing tool?" Well, to answer that, we have to explore the various things that LinkedIn achieves for your business.
For starters, it is important to realize that social networking is very vital for effective marketing.  This is where LinkedIn comes in as a social networking tool. There are three main reasons why LinkedIn should be your preferred advertising platform;
Costs
Exposure in media is very vital in achieving brand awareness for your business, product or service. Having the best product is good but if little known of it then you will not have any customers or sales to show of it.
Putting your business out there and ensuring it is noticed is a tall order for many businesses. Not only is it expensive but the exercise is also time intensive. For one, LinkedIn saves you thousands of precious dollars which would have otherwise been used in paying a publicity company. LinkedIn is one of the cheapest ways to get professionals and other like-minded people talking about your company.
Partnerships
In order to grow your brand and the relevance of your business, you must be strategic in how you create partnerships and circles. Having partners with potential of getting referrals is a good way to get your business known and endorsed. In addition to that, the right partnerships can bring on board complimentary services or goods that may add value to what you are offering. This way, you get to grow the other's interests while they contribute to the growth to yours.
The challenge is however getting the right alliances and partnerships to foster growth. With LinkedIn, there is capacity to build the right clout around your brand so that you can get into platforms that are beyond your reach but available in the domain of your partners.
Clientele
In order to bring in a profit, which is the goal of any business, you need to ensure there is revenue coming in to the business. To do this, you need to vouch for new clients. With LinkedIn, you can generate as many as 4000 leads in under three months.  This is because LinkedIn among other things sets the right tone for a business engagement. In marketing, it matters a lot how you say what you say. LinkedIn enables you to adopt the right tone for finding clients. The platform also puts you in the midst of an established culture.
Is linked in a powerful social media marketing tool? Yes it is. There is value that LinkedIn adds in your business. You of course also want to be found by people who do not use other social media platforms for various reasons. Cover your bases in ensuring your social media marketing campaign is comprehensive by having a professional profile and outlook for your business using linked in.
If you need millions of visitors to your website, sign up to our traffic exchange today at https://www.10khits.com/signup.
Filed under: Tips & Tricks
Tags: linkedin, marketing, marketing tool, powerful, smm, social media, social media marketing, tool
---