From web traffic information provider to a web traffic generator
Tuesday, May 9th, 2017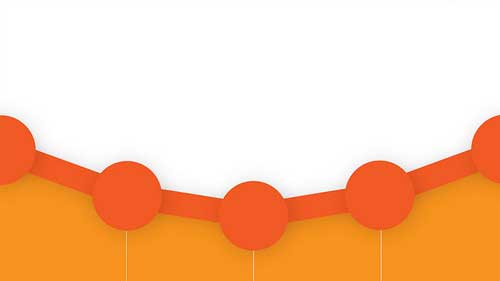 The web provides a limitless opportunity for growth related to individual, small business, public sectors and corporate sectors. Web traffic is the lifeline behind all this growth. Creating a wonderful web page is not enough anymore for this big and competitive web world where the count is in millions. You need methods. Web analytics software provides you with these essential methods. The main target behind the invention of such software was to make the website owner aware of how relevant is the site content is to the user. This insight was necessary to build relevant content and an eventual sales pitch.
The following discussion will show you how web analytics program has evolved from a mere tool into software with multiple features. If you are still using a program that is on the primary stage of evolution, now is your time to change for the better. You should that some of the best software in the industry are free to use or at least they are freemium. In fact, medium business houses are investing in paid solutions. It is definitely a worthwhile purchase. Consider the following in this context:
Stage 1: These were slow days when people had the time to read through an entire website before opening another. Internet speed was also slower. People used to see the server log since the latter used to keep a record of users visiting your website. The user's browser made a HTTP request to the owner's browser which was kept as a record in the server log. They were called log analysis software. Some of them were also equipped with programs that could differentiate between a bot logger and a human visitor.
Stage 2: In the late 1990s, hit counters or commonly called web counters were developed. This will just give you the total number of visitors for a particular page or website. With the hit counters, the introduction of a third party for interpretation of data was invented. Now the data can be collected, stored and interpreted by a remote browser. Today, hit counters are regarded as a very primitive form of web analytics.
Stage 3: Tag based analysis was introduced. You just leave a script or code in each page of your website. As the visitor enters your website, you will be able to see which sections he is visiting, what search query he is running and many more. This laid the foundations for all modern day web analytics too.
Stage 4: Web analytics software started to measure clickstream. It provided some very basic web traffic information like number of views, duration of time spent per user and bounce rates.
Modern day: Today, the internet has been commercialized to a large extent. Small, medium and big corporate business, public and government sectors, schools and colleges, celebrities, everybody have their own website. The web analytics software now has the capability to provide you with direct solutions of how to generate more web traffic by analyzing various metrics. It encompasses features like in-built tag management, flexible API management, customizable dashboards, social media metrics and many more. It has evolved into an E-commerce solution.
Get free website traffic today with the leading traffic exchange at 10KHits!
Filed under: Tips & Tricks
Tags: free web traffic, traffic exchange, traffic generator, web traffic, website traffic
---