Best E-Commerce Tools to Take Into Consideration
Sunday, August 9th, 2015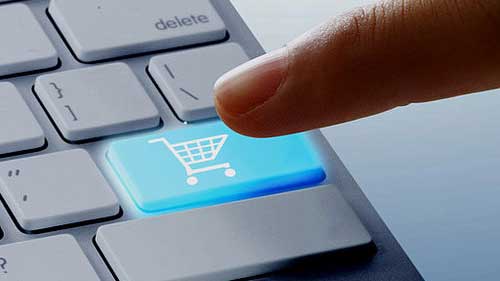 The holiday season is about to begin very soon. As such, it is a wise idea for businesses to start building an online e-commerce store if they do not already have one. Fortunately enough for business owners, there are dozens of tools which they can use in order to build a reliable, full-scale e-commerce store. So, what are these tools? Well, they are as listed below.
Google Analytics
Google is the king of search engines and perhaps even the king of the internet today. Every webmaster in existence out there struggles to get their website rank first on Google's search results. With that in mind, it is obvious just how important the Google Analytics can be. Those who engage in the e-commerce industry should always use this very tool from the search engine giant as it can help them identify conversions and see which part of their website is performing well and which is not.
MailChimp
MailChimp is an email marketing tool. Believe it or not, email marketing has often become the key of success for an enormous number of companies out there. According to statistics, email marketing has a significantly higher success rate when compared to that of social media and search engines. This is because email often becomes the communication method of choice among millions of internet users.
Topsy
Now this one is a surprising tool. It was taken over recently by Apple, Inc., for no less than $200 million. Topsy comes with a wide array of features, including trending keywords checking, influencer identification and, best of all, the possibility of analyzing how competitors are performing in the market.
ZenDesk
ZenDesk is a tool that is really useful for customer support team. This is a low budget tool that enables companies to perform customer service with as low costs as possible. Even with only $1 per month, a company can already run this tool.
Lucky Orange
Lucky Orange offers analytics solution at a low cost. It has lots of features that even some of the top analytics tools out there can't provide. Some good examples of these exclusive Lucky Orange features include visitor recordings, visitor heat map and many more.
SproutSocial
SproutSocial is an alternative to HootSuite. This is a tool that allows a company to monitor activities on social media. Heck, this tool even pays in dividends for those who are willing to spend a little more money.
Wibiya
There are not many people out there who have possibly heard of this tool in particular. Nonetheless, it is very useful for companies that delve in the e-commerce industry. This tool is basically a bar that a website owner can customize according to his needs, increasing sales therefore. Most of the time, the bar is placed at the bottom part of a website.
Adroll
Adroll is very suitable for those retailers that want to get the attention of the visitors that have yet to make any purchases, or those who do not make as many purchases as the retailers have hoped for. Basically, Adroll tries to regain the attention of such visitors, in the hope of changing the mind of the visitors so that they eventually make more purchases.
Need a traffic boost for your website or blog? Get free website visitors to your site today at 10KHits!
Filed under: Tips & Tricks
Tags: 10khits, e-commerce, e-commerce tools, ecommerce, ecommerce tools, online business, small business
---