Top Graphic Design Trends in 2020
Friday, October 2nd, 2020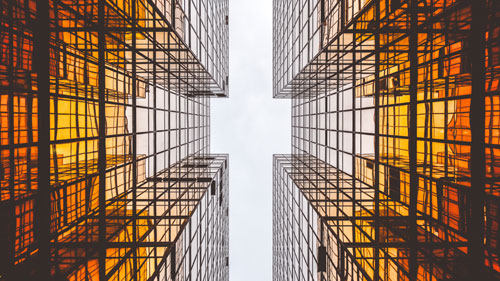 In this era of Instagram and Pinterest, keeping up with the latest trends in the graphic design can be overwhelming and confusing. To make sure that your business or marketing campaign does not look outdated, you need to be on your toes and constantly updating. The trends to adopt and look out for in 2020 are as below:
Bright Colors Are Making A Comeback: With companies looking to rebrand themselves and make their own identity different from others, bright and unconventional color schemes are going to be a hit. Some companies may be more daring and will look into mixing various colors to stand out.
Color Gradients: With Instagram using gradients in its logo, no one paid much attention to this trend. But it seems we will be seeing color gradients everywhere from banners to presentations and even on social media. But don't despair. The first thing that pops into most people mind with color gradients is Microsoft Word horrid word art, the color gradients will be much more sophisticated.
Negative Space: Negative space is the space surrounding the main object that helps define, make the object stand out more. This trend has been going strong lately and is expected to stay in fashion during the year as well. Another aspect in which negative space will be big this year is by use of typography along with it. Elements usually in the background will be brought front and center through words.
3D Typography: With more emphasis on 3D in 2020, the trend is expected to stay strong in this year as well. Use of people/models along with 3D words will also be quite popular.
Bold Handwriting: The age of minimalism is over and it is going to be all about bold fonts and standing out. Also the use of hand written style fonts will dominate the press.
Asymmetry: It seems there is an organized attempt to ditch the boring and move towards more unconventional things. Designers of all kinds are experimenting with asymmetric design and are letting go of the shackles of rigid layouts. In websites, you will be seeing a lot more asymmetrical shapes seemingly randomly placed on a webpage.
Boring Fonts Are Out: With Photoshop CC, boring fonts are out and it is time to welcome and experiment with color fonts. Color fonts is the cool technique of adding color and other shapes into a letter. Previously, you had to do this process manually but with the new software being released, it will be a breeze to make color fonts now.
Moody Tones: More and more darker toned photos which will appear to be not so clear will be a big thing during this year. Already the moody tones filters are being used on thousands of photos thanks to Stranger Things effect.
The above list is by no means comprehensive of what trends will reign supreme in 2020 in graphic design but by following these, you can make sure that your marketing strategy remains on trend.
Don't lose out on growing your website! Check out our paid website traffic solutions starting as low as $4!
Filed under: Tips & Tricks
Tags: buy traffic, buy website traffic, graphic, graphic trends, paid traffic, paid website traffic, web traffic
---