Starting Your Own Website Through Creative Web Developers
Tuesday, July 12th, 2016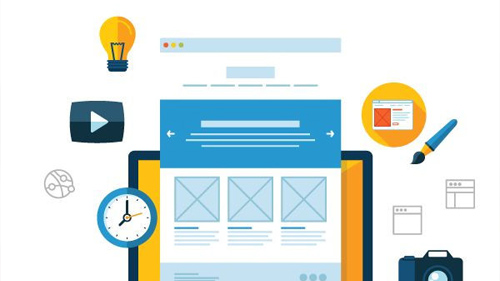 One way to compete effectively in the online market is to have a well-designed and functional website. This article equips you with 5 Tips to Help you Find a Good Web Development Service that can create and optimize a website for you. A good web design service aims to present the message of your company to prospect clients in the best way possible and costs affordably.
The task of searching the best web design agency for great web design service is challenging considering the huge number of web design companies available online. What is more, the rate at which new web design companies are popping up is very high. However, the following tips will narrow down your search and save you a great deal of time, money and energy.
It is vital to look at the portfolio of the company to determine if the web design department has created functional and successful websites. Through evaluation of the performance record of the company, you can tell if the company has expertise in your area of specialization. In addition, testimonials from previous clients provide a great source of information to give you a clear picture of the kind of service to expect.
It is always important to make sure that you are choosing a company that is equipped with professional web designers. These are web designers with in-depth knowledge in web design as well as enormous experience; prove this by taking a look at the designers' CVs. If you have a checklist of requirements, use it to determine proficiency of the company hence quality of its service.
Time of operation of the company is also an important thing to look at as reputable web design companies have been in the business long enough to have what it takes to offer professional web design services. However, you should also give new companies a chance as they may not have been in the market for long but they have the right designers and design strategies. Experienced web design technicians are aware of the transitions the web design sector has undergone and the latest trends.
Friendliness and professionalism of the company is one such attribute that makes a good web developer than can create a great website for you. It is very important to be in communication with the people building your website. Professional web designers know how important the website they are working on is therefore relay information in the friendliest manner. The best web design outcomes are achieved when you form a partnership with your designers.
In-house designers of a web design agency can join hands with external designers to build you an eye-catching, visible and solid website. This joint venture results in sharing of innovative ideas that are implemented to provide your website with well-constructed web pages. Additionally, professional content producers will be incorporated to give your website fresh, interesting and useful material.
Give your website a professional design by hiring well-trained and qualified web designers. A good web design service puts relevant information on your website to attract the attention of target users easily. Moreover, the service ensures your website satisfy your needs.
Get free website traffic today with the leading traffic exchange at 10KHits!
Filed under: Tips & Tricks
Tags: creative, css, developer, html, web developer, website developers
---