3 tips for the beginners on how to do geotargeting in PPC
Sunday, February 11th, 2018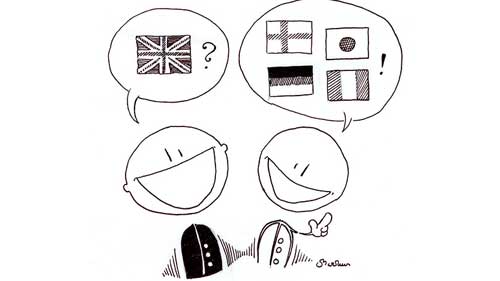 PPC or Pay Per Click is commonly used to depict a form of advertisement contract for Search Engine Marketing. Geotargeted PPC is the method deployed by the ad server to post advertisements on SERPs based on location chosen by the website owner. In other words, the geographic location of the surfer or user is one of the deciding parameters for the ads he will see on the SERP. A Geotargeted PPC is a wise choice when you cannot actually do business with everyone on the globe. Your business is restricted to a particular region or country. So delivering your internet content to the global population will bring useless web traffic at the cost of money or PPC as charged by the ad server or Search Engine Company. Geotargeting also helps to focus on a sector of the population in a more meaningful way. Following are most tips on how to do Geotargeting for a cost-effective and successful PPC campaign:
The Opt-out strategy of Geotargeted PPC: This is a new form of paid SEM or PPC where you are specific about those areas that you want to exclude. This is another way of targeting specific audience. This kind of PPC or ad placement assures you of a cost effective strategy. It is however not an easy task. For example, if you sell woolen garments then you might be advised to exclude areas in a country where there is extreme heat especially in those summer months. However, you might lose those customers from that region who are going on a holiday to some cold places. Your exclusion list should bring you profit. Web analytics software can assist you in this aspect. Also, high demand areas have high advertisement rates. If you are a small to medium sized business, you might want to exclude those areas.
The Geo-fencing strategy of Geotargeted PPC: Geofencing is creating a fence or a circle around your targeted area based on the parameters like distance or time. Ads will be delivered only to those IP addresses or visitors who come from within than selected circle. For example, if you are trying to promote your newly opened coffee shop, then you should be visible to people and physical addresses within a maximum of five miles radius. They will be your regular customers. Thus promotion codes, offers, new on the menu and other incentives and informations will be most applicable to these people. Thus your perimeter is set by distance. Time is also an excellent and appropriate parameter as of today. People often relate better with the time and traffic parameter than distance. All kinds of transport should be considered. This is also a relatively new approach for choosing an area around your business for PPC
Venue-based geotargeting for PPC: In this strategy, you include functional areas within your perimeter or geo-location. For example, if you run a business class hotel then you should include an airport which is not very far from your selected geographical parameter. Some of the PPC web traffic will surely convert into customers.
Need a traffic boost for your website or blog? Learn how to increase your website traffic to your site today at 10KHits!
Filed under: Tips & Tricks
Tags: geotarget, geotargeting, online advertising, paid advertising, pay per click, ppc, ppc ad, ppc ads
---