3 common SEM mistakes you should avoid
Friday, May 19th, 2017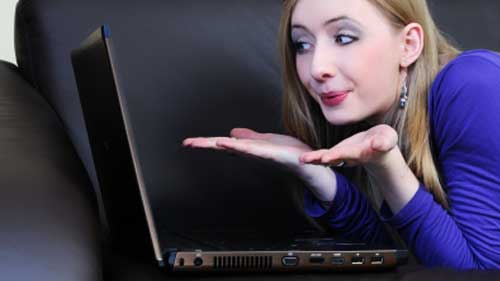 Every blogger has an internet presence today in form of websites or web page in social media. Thus online competition is fierce. The competition primarily is to be visible when searched by the user in any non-paid search engine. Search engines like Google and Bing are some of the most trusted websites of today. If your website is being placed in a higher rank in SERP or Search Engine Result Page of Google, then your website is one of the best among those who have a website. SEM or Search Engine Marketing has thus evolved. It encompasses some important pillars of digital marketing. It is about how to be visible among millions of relevant websites during a search query and how to make it to the top. In this context the following five points are some common mistakes which we often do despite of our best intentions:
Ignoring the home page: The home page or the landing page is basically the face of the entire website. Its importance lies in the fact of impressing and properly introducing the visitor to your website. In case of SEM, or impressing the search engine, a bad landing page can result in nullifying all your efforts. Proper and well-researched keywords should be well distributed throughout the content. Title, heading, URL should contain that perfect keyword. Usage of long tail keywords is mandatory if you want to pull in the right customer and be visible in the top of their SERP. Web design and good typography should never be ignored. Making a landing page bleached of proper contents will not help you win the search engine competition both in the advertiSEMent as well as in the unpaid links categories. Ineffective SEM means very less web traffic from search engines even if the other sections of your website stores some good quality contents. Even if a visitor lands on your website, he will be looking out for incentives like discounts or gripping contents. So ignoring the landing page will cost you.
Your website does not have a Mobile application: Smart phones have become so common that people does most of their internet surfing via their phones. You can all your shopping and internet searching while on the move. It saves time and also it is easy to carry. Every business, games, television channels, shops and others have their own application. If your website does not have an Android compatible application, then you are missing out a large section of the customer population.
You do not analyze how your website is performing: A whole series of different kinds of web analytics software are available today. They measure several web related parameters that can give you a direct input of how the customer is reacting to your website and help you build the right SEM tactics and redesign your website. Some examples any of these standard software can provide you: reports on the number of visitors per day, how much time they spent on your website, which section they clicked, detect returning visitors, differentiate between bots and human visitor, traffic source according to country region, how the keywords you used are performing today, how your paid SEM ads are performing and many more.
Are you ready to boost your website traffic for free? Sign up for free website traffic at 10KHits!
Filed under: Tips & Tricks
Tags: marketing, pay per click, ppc, search engine, search engine marketing, sem
---