Successful Internet Marketing Tips with Instagram
Friday, January 15th, 2016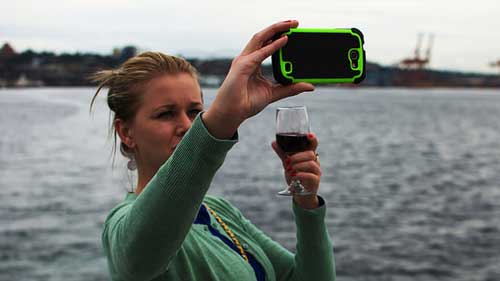 Doing business today or in the future will seemingly be no longer like what it was in the past. Before today, it was nearly impossible for businesses to offer their products and services to other countries. Yet, as of today, offering products and services to other parts of the globe has become a fantastically easy task to accomplish. Thanks to the internet, everything is now possible. Nonetheless, one question that remains here is how you are supposed to succeed in marketing your products and services online. For one, you can try to use the popular social platform Instagram.
Now, when you use Instagram, you need to know how you are supposed to market your products and services effectively. Without effective marketing plan, your efforts may all go to waste and this definitely is not what you are going for. So, the things that you should do are:
Build around an actionable hashtag
This is a particularly good strategy, which you can even leverage across other social networks. To understand more about how you can build around an actionable hashtag, you may want to look at the hashtag #chooseyourwinter created by Nike. The aforementioned company launched this very campaign in the midst of the November season, which was just the perfect time to do so. Given the perfect timing and the actionable hashtag, Nike was capable of urging people to interact with their brand.
Yet, if you think Nike did it simply because it was already so popular, let's take a look at the hashtag created by Infatuation. Now, do you know Infatuation? Most of us have never even heard of it. Yet, this restaurant review site quickly gained popularity on Instagram, thanks to its #eeeeeats hashtag. According to the official Infatuation site, the hashtag was designated for those who are serious about food yet do not take food as seriously.
Partnering may be worth the efforts
In order to increase the popularity of your business, it is also a good idea to team up with a certain cause that has the tendency to increase the value of your business brand. Of course, you should only team up with a positive cause. One good example of such a partnership is the collaboration between SweetGreen, which you can consider as a café, with FoodCorps, the latter being a nonprofit organization dedicated to help children choose their food wisely (read: healthy food).
Stay relevant
Some business owners out there start to forget what their initial purpose on such a popular social platform as Instagram is. When they have eventually built up good relationships with their regular customers and they find out that their customers tend to like swimming, for an example, these business owners start posting images of fancy swimming pools on their Instagram account. Hold on a second! If you are not selling any products or services related to swimming or swimming pool, you really are not supposed to post such images. They are simply not relevant to your business and brand, period.
Get free website traffic today with the leading traffic exchange at 10KHits!
Filed under: Tips & Tricks
Tags: instagram, instagram tips, internet marketing, marketing, tips
---