How do I pause or resume a website campaign?
Saturday, December 12th, 2015
Click on the "Websites" tab on the left sidebar of the dashboard.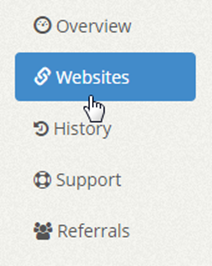 Hover over the website campaign you would like pause and click the gear icon. A drop down menu will appear with the option to pause the campaign.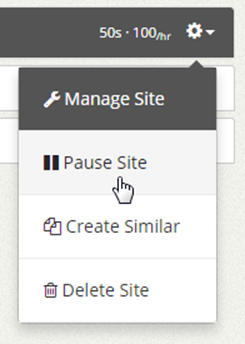 If your campaign is paused and you would like to resume it, open up the gear icon menu again and click Resume Campaign.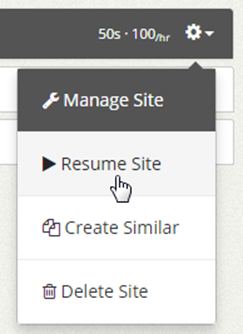 Filed under: Documentation→Getting Started
Tags: campaign, campaigns, getting started, my URLs, pause, pause campaign, resume, resume campaign, URL, URLs, website, websites
---