Why Organic Search is More Important than Social Media
Friday, September 30th, 2016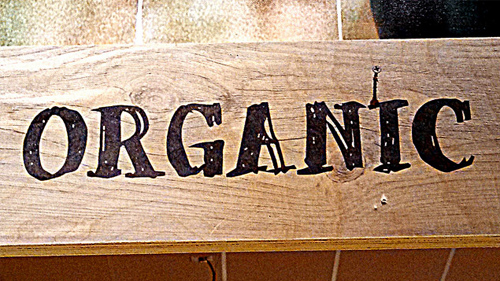 Just as we judge a person's importance in a social network by the people he or she connects with, so can we rank a web page by its links from other web pages. A majority of people searching on the internet click on organic rankings to get reviews and more information about offered products or services; this makes organic search the primary visitor source to the average internet site. If your website is a reliable place on which people can make purchases, then search engines will recognize your website as a site that meets the needs of various clients. As a result, the search engine will rank a web page higher on the organic search list, enabling it to remain relevant to the search engines.
Typing a web address into a browser address field provides a direct path to the website. However, most users find their way to a site through search engines by typing specific keywords. Search engines then generate search results (short descriptions of listed links) in respond to the specific keywords used. How the user chooses which search results depends on the relative rank of each search item in the list, highlighted keywords and perceived relevance to the query. Therefore, to be included in organic search results, the keywords from a web page must match the keywords in the user's query. It is not just about strategically using relevance keywords in your content, but ensuring that all your audio and video searches contain the relevant keywords.
Organic traffic is earned traffic. Therefore, to increase traffic, which increases sales, a website must rank higher in the search engine.  Actions such as analyzing click-through rates, researching relevant keywords, optimizing content and promoting the content through different social media channels improve rankings. Quality content is essential in ensuring higher ranking in organic search. Quality content is what visitors use to determine the value of the website and what search engines such as Google evaluate to rank a web page.
Many authors write content to target search engines. Usually, any article written for this purpose can help to boost your SERP's ranking. Moreover, high-quality content should be evergreen and useful to appeal to your readers. Therefore, having content that contains relevant keywords will not only boost your organic traffic but also ensures you remain ahead of your competitors.
The position of a web page in a search list depends on links from other web pages because the related pages all have some level of relevance to the users query. Therefore, web pages highest in the organic search list are deemed highest in interest to the user's query. Additionally, when a search engine links a web site with other web pages, it results in more traffic; which results in more sales of your product or service.
The ranking of a web page in organic search reflects its success in attracting visitors to the site. Higher ranks align with greater visibility enabling more people to find that particular site. Therefore, more visits result in more people seeing and responding to the message on the website resulting in more sales at a very minimum cost.
Are you in need of website traffic to your website or business? Receive free website hits to your site today by signing up to 10KHits!
Filed under: Tips & Tricks
Tags: marketing, online marketing, organic, organic search, social media
---