What Are The Benefits of Ecommerce Marketing?
Tuesday, October 11th, 2016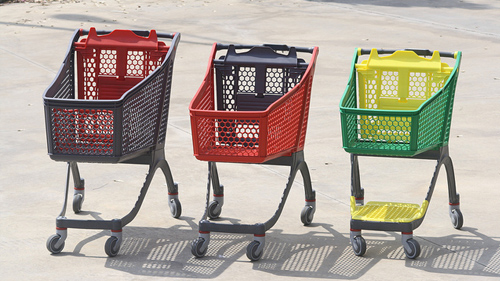 Ecommerce involves the use of computers and internet enabled gadgets in buying, and transfer of payments through digital platforms. With the relevance and convenience that has been precedent by ecommerce platforms, you can be sure that the wonderful tool of trade that is ecommerce is here to stay.
The benefits of ecommerce are actually enjoyed by all stakeholders in the market place. This is to say, both shoppers and sellers using ecommerce have something to be happy about. Here are some benefits of ecommerce marketing to retailers;
An established online presence
An online presence for your business is necessary for any business to engage in ecommerce. Most ecommerce portals are internet based. This means that a business has to have a website where customers can do shopping on online stores then use provided payment platforms to make purchases.
In order for ecommerce to be profitable, business websites have to be optimized to enhance a good customer experience. This optimization is beneficial to a business in that it ensures the business' website has better ranking online thus attracting more traffic.
Improved customer relations
A better understanding of your customers' preference and a capacity to give prompt feedback significantly improves business-customer relationships. A healthy customer relationship is vital for profitable business. Improved relationship with customers is one of the many benefits of ecommerce. With ecommerce, you get an actual data based idea of who your customers really are. You also get to know their behavior buying habits, which will ensure you serve them better.
Better brand awareness
Ecommerce is guaranteed to get your brand out there and get it known. As you develop an online presence and put in place efficient online marketing strategies, you build a favorable awareness and following for your brand.
Lower overhead costs
One of the most significant benefits of ecommerce is lowered operational costs. For one, the internet offers cheaper platforms for marketing and advertisement campaigns than any deal you would get on mainstream media platforms.  Secondly, running an online store is way cheaper than running a physical store. With an online store, you reach far more people without having to incur the cost of setting up shop in every location.
Better-informed customers
Ecommerce sites enable sellers to furnish their customers will as much information as they possibly can. Customers appreciate product descriptions, comparisons, prices and review information that ecommerce platforms carry. This way, customers are better able to make informed choices and ultimately get to use what suits them best. This kind of customer experience is what eventually sets apart your business for success.
Reduced carbon footprint from businesses
As more organizations focus on going green, it is worth mentioning that ecommerce significantly reduces carbon footprint of business. For one, most transactions, inventory and other such necessary business operation procedures are done on digital platforms therefore reducing the need for paper.
Customers do not have to travel far and wide to come and so shopping. Alternatively, such customers are served as blocks where on run by the online retail store will deliver goods or services to a number of customers. This cuts on pollution and the expenditure on fuel.
The benefits of ecommerce far outweigh anything that would make a business want to stick to traditional methods of buying and selling.
Receive thousands of social media traffic now with 10KHits! Sign up to 10KHits here.
Filed under: Tips & Tricks
Tags: ecommerce, ecommerce marketing, online marketing, online shopping, online store
---