Web Design Tips People Seem to Have Forgotten
Friday, March 4th, 2016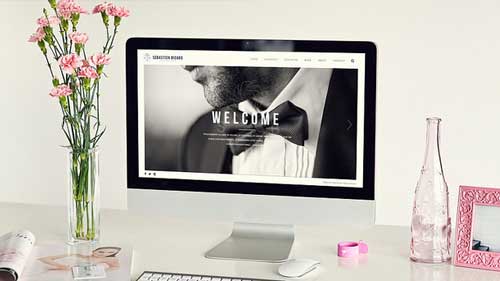 As soon as you get connected to the World Wide Web, you will soon find a seemingly endless number of websites available at your disposal. Among all these billions of websites, what do they have in common? Well, there are not few of them that seem to have been designed by people who have long forgotten the proper web design tips. This is the very reason why there are millions of websites out there that do not have a high page rank. Some of which, in fact, are never even heard of by internet users.
Needless to say, you do not want your website to end up like that as well, do you? Therefore, it may be a good thing for you to follow the web design tips below:
Use a professional looking, polished logo
Your logo is your identity, that is one point you should never forget. Because it is so important, you need to make sure that your logo sits at a prominent space on your website. It is even better if you include it on every single page of your website. If possible, you may also want to use a high resolution image.
Make sure navigation is easy
There are dozens of web designers out there who seem to forget that navigation is one of the most important aspects when it comes to designing a website. The rule of thumb speaking of navigation is that your website should be very easy to navigate. The more intuitive the navigation of a website is, the longer people are likely to stay on the said website. Most of the time, a website should feature primary and secondary navigation options, the primary being the top menu bar while the secondary being the sidebar.
Avoid clutters at all costs
If you open up any website on the internet, it is not going to be so hard to find one with loads and loads of images. While images can be fun and pleasant to look at, they can be a real hassle if there are too many of them on a single page. In fact, the human brain has a tendency to stop processing information when it happens to be confronted with too many images, or other options. So, the better thing to do here is to keep your page looking tidy, without too many clutters. It is also a good idea to keep your paragraphs short.
Well, while spaces may not seem to be too important at the first glance, it is in fact pretty important. If you leave absolutely no images between the paragraphs and images displayed on your website, it will become more difficult for your visitors or customers to understand your website and what you are actually trying to offer.
A number of websites out there seem to have been designed by high school grade students, thanks to the fact that they consist of too many colors. Heck, even the mouse cursor is made colorful and animated with some trails left behind. Unfortunately, this is not a professional look at all. Instead, it is much better to use a neutral color palette whenever possible. This gives the impression that a website is clean and elegant. It is fine, though, to apply some colors to key graphics or contents, such as headlines, to highlight them to visitors so that they know those are important stuffs. Highlighting them also makes them easier to find.
Are you in need of website traffic to your website or business? Receive free website hits to your site today by signing up to 10KHits!
Filed under: Tips & Tricks
Tags: clutter, color schemes, forgotten, graphic design, logo, site navigation, web design, web design tips
---