Web Development Trends That Have Taken 2016 with a Tight Grip
Friday, August 19th, 2016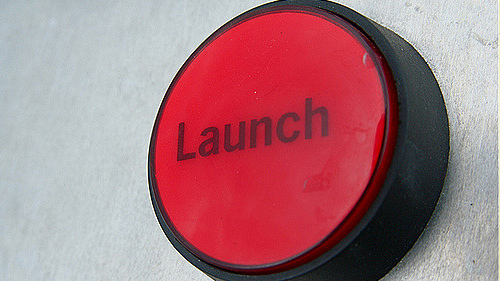 Motion UI
Motion UI is a SASS library that forms one of the three critical bases for software by Zurb. It is often used to generate CSS transitions and animations quickly. With it, you can develop software with changes that appear affluent with predefined motions. What is more, you can easily make the apps' transitions to seem smooth.
Browser based IDEs
It is expected that you possess your preferred development setting. Well, you should be prepared for change. Many people are now shifting to cloud-based models of IDEs. They are readily available and quick. Interestingly, some of them have great communities following them; this calls for flexibility; although you may not frequently use the tools, you should appreciate that they are in use. Hence, you can use them to take quick tests of bootstrap codes without downloading any file.
New Responsive designs
Considering advanced platforms without better designs is impossible. In the past, technologies used to show their original apps only. However, with responsive designs, responsiveness will not be limited to mobile responsiveness or 'mobile-first anymore. If anything, there is a superfluity of screens, integrated wearable gadgets, and devices like Google Glass and Apple Watch whose technologies are most spoken. It is expected that they will continue to gain popularity along with their designs such as Semantic UI.
Real Time Everything
Many applications are being developed to operate in real-time. Real-time analytics world over is trying to establish how this development will be implemented in mobile and desktop apps. What is more, applications like Meerkat and Periscope are becoming prominent; this is because they feature live streaming which is expected to be extremely crucial for marketing in social media. As a result, real-time service providers like pusher.com are likely to witness extreme popularity among web designers and developers.
The impact of (IoT) Internet of Things
Among the major trends guiding web development is IoT. It is projected that this trend will advance by at least 31% between 2015 and 2019. What is more, the development is expected to originate from starting companies that have been in business for at most three years. This technology works by connecting small objects and devices to the internet. As a result, more information can be exchanged rapidly. With these advancements, web developers will have no option but to look for upgraded solutions that will assist users to communicate with and manage their devices.
Containers will soon be huge
Although containers have been in the market for a long time, web developers did not appreciate them. That went on until developments and transformations that came with Docker began to take effect. As a container service, Docker allows quicker development of apps in all environments including the isolated ones. Ideally, containers contain all dependent aspects of running applications independently. Hence, you can create, test, run and install software anywhere at a faster rate.
Ad blocking
Web owners are losing bucks to ad-blocking plug-ins. For instance, in the UK alone, it only took one year for ad blocking to grow by 82%. To save some earnings, web developers have no option but to minimize on the repercussions of ad blocking.  Hence, better modes of advertising are expected to creep in even as developers seek to neglect the consequences of ad blocking.
Get free website traffic today with the leading traffic exchange at 10KHits!
Filed under: Tips & Tricks
Tags: 2016, trends, web design, web development, website
---