An Insight to Information Technology Consulting for Your Online Business
Tuesday, November 22nd, 2016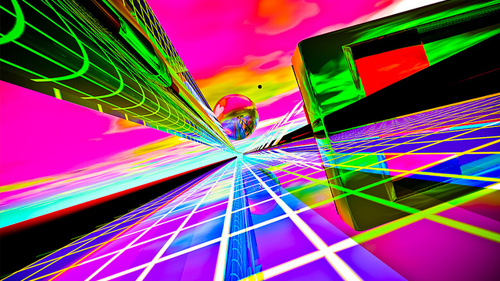 As technology continues to advance by and by, businesses need to keep adjusting to certain waves that are bound to come with these developments. These developments often bring us to the big question, what is information technology consulting for online business?
Now, with the rising need to address technology-related decisions in businesses, IT consulting steps in to advise businesspersons and tycoons on how best to integrate information technology in their dealings to effectively meet their objectives and create enduring results. In addition, IT consultancies help businesses through critical technological transformations and re-inventions to build a digital foundation that is steady and feasible.

Why do you need a team of IT consultants in your firm?
In order to solve complex technological challenges, businesses need to draw external assistance from IT consultants. This way, the firm will gain access to specialized expertise based on the most practical and appropriate solution available. IT consultancies will often estimate, manage and implement contemporary IT systems in organizations to help them navigate their different business situations, what is simply known as business outsourcing.
IT consulting services
Information technology consulting involves a broad set of services and offerings which can be summarized as follows:
Information management
This is greatly aimed at increasing an organization's backup success rates by managing and archiving both its structured and unstructured data. This way, a business can save on data recovery time and storage costs.
Security
IT consulting also offers protection against virtual security threats and quickly identifies the business's assets that are highly at risk to prioritize on favorable responses to such risks. Furthermore, IT consultancies assess possible exposures to a business's private information and provide expert solutions to such gaps.
Storage
IT consultancies optimize storage resources in an organization to reduce the probability of data loss and enhance the business's storage and continuity skills.
IT consulting skills
Definitely, IT consultants require certain essential skills to come up with workable solutions to different business technological issues. Some of these aptitudes include advisory skills, communication skills, management skills and technical skills among others. In addition, they should possess great interpersonal and social skills.
IT consulting fees
In most cases, IT consulting services are charged on a daily per head basis. However, there is alternative of a fixed overall charge that mostly applies to long-term rigid contracts such as infrastructure projects and capacity planning and or network design schemes. This fixed fee service is now been adopted by most firms as it allows for a well-defined project for a specific period.
What are the hitches in IT consulting?
As much as the role of the IT consulting company is to focus on the client's, in this case the business, satisfaction, there are some possible obstacles. For instance, the project scoping and planning is mostly based on the best solutions available. Whatever the change or adjustment to be made is, it will always have an impact on the firm's normal processes. The incremental effort and focus put on some major projects may also lead to great financial losses and time wastage. Nevertheless, the overall effect of the consulting services leaves the business at a better position than before.
Need a traffic boost for your website or blog? Get free website visitors to your site today at 10KHits!
Filed under: Tips & Tricks
Tags: consulting, Information technology, insight, insights, it, IT consulting
---