Web Builders For Your Small Business
Wednesday, September 1st, 2021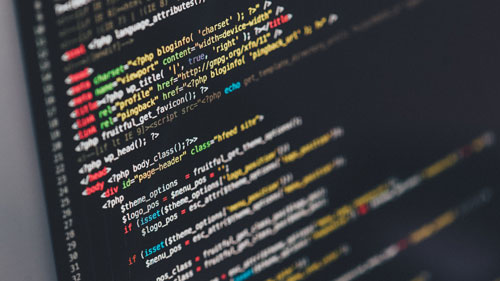 The boom of social media has also resulted in influx of small businesses and startup, each one trying to get the ever-elusive attention of potential customers. Small businesses need to utilize all the resources at their disposal to rise above the herd. And in this digital era, what better way to do so than to make a website.
Why Do You Need A Website: Every business needs customers no matter how small and with increasingly number of people using internet, it is just common sense to have an online presence in the form of a website. A website is like a 24/7 shop where your customers can come and engage with you even outside of business hours.
You might be thinking that you already have a Facebook page for maintaining an online presence, why go the hassle of making a website. Because:
Your competitor already has one and you not having one makes you look lazy.
Gives a serious, professional look.
Provides your customers with information about your product.
And lastly, it is so simple.
Web Builder To The Rescue: Have you heard of the awesome thing called web builder? It helps you make a website even if you are not that great with computers. There are countless benefits of using web builders but we will stick to two which make them so great:
Save time & money
Easy to use
Small Business Web Builder: What to Look For
Not every web builder is the same, each one offer something different from the other. Each business needs will be different from others and before you go into building a website spend time in finding your needs and your audience. Most of the web builders offer free trials so make use of them and play around to see if they check the following list.
Ease of Use: Look for drag & drop, easy to customize, add new products/images etc.
Social media integration: Social media websites are a great way to point customers towards your website. Different web builder offer different levels of integration check them to see what to want.
SEO friendly: You want your website to show up in searches so look for those that offer SEO friendly content.
Customer Service: Other than just customer service, in the initial days, you need all the support you can get. See if the web builder offers tutorials or guides to help you get started.
Email marketing: If your business needs to send emails to customers, you will need one that allows you to manage your mailbox. Check which tools each web builder offers for email marketing.
Best Web Builders: Some of the best web builders with most intuitive editing tools out there for a small business needs according to users reviews and preferences are:
Wix – An all-rounder with flexible, simple features
Shopify – Complete ecommerce solution
Weebly – Simplest to use, affordable
Squarespace – High quality design and templates
No size fits all and finding the right web builders match for your needs will involve trial and error.
Need a traffic boost for your website or blog? Get free website visitors to your site today at 10KHits!
Filed under: Tips & Tricks
Tags: free web traffic, free web visits, free website visitors, small business, web builders
---