Top 8 Startups of All Time
Monday, April 18th, 2016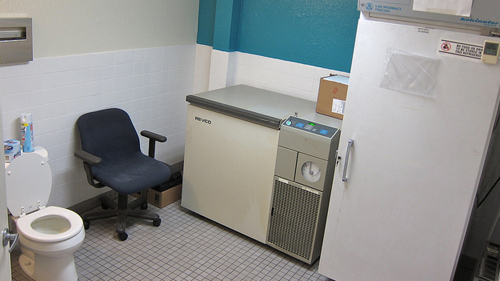 If research of the wall street journal is anything to go by, then 3 out of every four startups fail. That is a startling percentage (75%). It follows that the startups that make it through come under scrutiny and attract a lot of attention from others wanting to know how the founders did it, what they did differently, how they coped with challenges and basically how the whole journey of carrying a startup to success was. The popularity of the Steve Jobs and Steve Wozniack story comes to mind, as a good example. Below are 8 of the top startups of all time in the world.
Apple
Everyone agrees with this. Apple is one of the brands in the world with a loyal, cult following. The launch of Apple product witnesses fans camp outside their offices waiting to get their hands on the newest product. It was established in 1976 by founders Steve Jobs and Steve Wozniack who started out in a garage. The two founders had a vision of coming up with a user friendly interface that made it possible for consumers to have personal computers. They achieved their goal and have since moved on and branched out to other products while still remaining true to their identity.
Google
Sergey Brin and Larry Page had a dream; to accumulate all the knowledge known to mankind and make it accessible to any individual with access to the internet. The information would be accessed by a search engine that they named Google, a term that finally became a verb due to popularity and importance. Google was established in 1998 and it started out in a garage just as Apple.
Microsoft
Founded by Bill Gates, Microsoft was established in 1975. Microsoft took advantage of the emergence of Apple to come up with software that made computers viable for businesses while at the same time offering their products at a cheaper price. In this manner, Microsoft has risen to become one of the most successful startups of all time, one that also had its origin in a garage.
Amazon
Jeff Bezos came up with Amazon as a way of making shopping possible online, an idea whose implementation started in a garage too. The goal of Amazon is to make retailers obsolete by offering shopping with convenience online. Amazon was established in 1994 and has continued to witness steady growth as internet users continue to increase.
Facebook
Facebook was founded in 2004 by Mark Zuckerberg, Eduardo Saverin, Dustin Maskavitz and Chris Hughes. It managed to bring together over 1billion people on a common platform ushering the dawn of social media.
Tencent
Established in 1998 by Zhang Zhidong and Ma huateng, it can be thought of as the Chinese version of Facebook. It incorporates online multi-player games plus numerous other products
Yahoo
Established in 1994 by David Filo and Jerry Yang, Yahoo has the same mission as Google. Yahoo possesses a slice of the search engine market.
Baidu
Baidu was established in 2000 in china, the world's most populous country by founder Robin Li. It can be thought of as the Chinese version of Google. It brought to the Chinese people the power of the search engine.
Get free website traffic today with the leading traffic exchange at 10KHits!
Filed under: Tips & Tricks
Tags: business, entrepreneur, seed fund, small businesses, startups, top startups
---