Top 7 YouTube Channels for Free Web Design Videos
Friday, April 22nd, 2016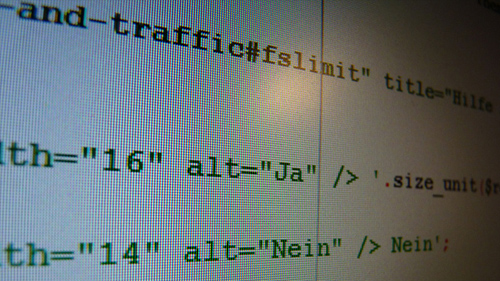 Whether you want to learn a new skill or embark on a do it yourself project, YouTube is the place to go. YouTube has a gigantic video library covering almost any topic you can think of.  As commerce continues to shift online with the rise of online businesses and blogs, web design continues to become an important skill. A well put together and appealing website or blog that is memorable and serves its purpose is necessary for anyone intending to succeed online. YouTube offers a platform for learning web design as no cost. The only challenge is finding the right channels that will not waste your time. Below are some of the best channels to start you off.
Adam Khoury
This channel, named after the man who runs it solo is more focused on the practical matters of web designing. The videos from this channel are good quality and full of relevant information that can be easily digested and followed. The fact that his videos have over 20 million views points out to the quality of the videos. Adam Khoury is experienced and knowledgeable in a wide array of web design topics but JavaScript, HTML, PHP, SQL, Actionscript and CSS are his main area of expertise. You can learn a lot by subscribing to his channel.
Leancode.academy
The name says it all. If you want to learn programming and web design but have no clue on where to start, this channel could offer you just that; a place to start. The channel is still young but it has already managed to garner over 100,000 subscribers in a time period of two and a half years. The channel has good playlists such as 'web development tutorials for beginners' hence would be a good starting place.
1st web designer          
2008 was the dawn of this channel. It focuses on the creative aspect of web design and it has gone on to acquire over two million subscribers which points to its popularity. Every week, the channel normally uploads a new video. Moreover, they have a question and answer session every once in a while and their podcasts can be downloaded on their website.
Derek Banas
The uniqueness in this channel is that the owner accepts requests as to which videos his followers would like created. If stuck on some aspect of web design, you can make a request and see if you will get any help from him
Codecourse
If PHP is your interest, then this is the channel for you. It focuses solely on PHP code with the upside of the channel being able to cover topics in greater detail. However, there are other general topics discussed such as java and CSS making this channel ideal for a starter.
Mike Locke
This channel is similar to 1st web designer. It focuses on the theoretical and creative aspects of web design. Mike has over 15 years of experience that  points to his wealth of knowledge. If you already have basic coding skills on lock-down, then this channel is a must watch.
The New Boston
New Boston is one of the channels with variety. Their playlists are many covering a wide number of topics that would interest a beginner. They also have a good engaging website, twitter feed and forums.
Receive thousands of social media traffic now with 10KHits! Sign up to 10KHits here.
Filed under: Tips & Tricks
Tags: channel, channels, videos, web design, web designer, web development, website design, youtube, youtube channels, youtube videos, yt
---