Wix Blogs: How to Create a Wix Blog for Your Small Business
Monday, June 20th, 2022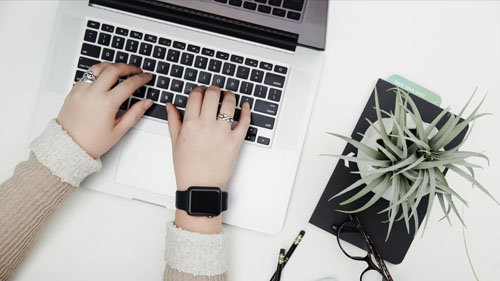 What is a blog? A blog, in the simplest of terms, is a website that publishes news and current events with regular postings. Blogs can be used for any purpose from personal to professional use. In this article, we will cover how you can set up your own wix blog for your small business! First thing's first – what do I need to create my own custom-made-for-me wix website/blog? All it takes are three things: an internet connection, some free time on the weekends (or whenever works best), and a computer or mobile devices such as a tablet or smartphone. The next step involves creating accounts for your blog and website. For blogs, we recommend hosting with wix because their easy-to-use platform is quick to set up and has the best prices around!
Now that you have your blog, it's time to publish. Wix offers several options for this step:
-Blog posts can be completed via the wix website or app (check out our previous post on how to create a business site using only your smartphone!) -Photos and videos can also be uploaded right from their respective apps! Upload photos directly from Facebook, Instagram, Picasa, etc., then add them with just one click into your new blog posts.
Now that we have covered the basics of creating an account and publishing content for your wix blog, let's talk about some advanced features: SEO optimization is what makes websites rank in Google searches. Here are two strategies you should utilize when designing your own custom made-for-me wix website or blog:
The first strategy involves making sure that all images are optimized for SEO. Use keywords in your image file names and alt tags, then upload them to the wix server (you can use their app for this too!)  The second strategy involves using header titles within blog posts that are optimized with SEO keywords.
Lastly, let's cover some best practices when creating a professional blog: -Keep it simple! You want people to find what they're looking for without much frustration or confusion. For example, don't make readers guess where content is located on different pages of your website/blog; be consistent throughout all web pages so visitors navigate easily from one page to another. -Ensure that you have internal links connecting related pages together on your site/blog – linking out to other websites dilutes your focus and can confuse visitors.
-Write for humans, not search engines – it's important to share valuable information with users that keep them coming back! Making sure you do this will ensure that Google ranks your website/blog high in the SERPs (search engine rankings pages). -On-page optimization is also a factor when creating an SEO-friendly blog: make use of keywords throughout page titles, headers, URLs, image alt tags and filenames as well as within article content.
Once you have your blog online, you can drive web traffic to your blog for free!
How to get free website traffic:
– build up social media presence
– work with influencers in communities you are active in (e.g., Reddit)
– guest blogging on other blogs can help drive considerable amounts of free web traffic back to your own blog/website; although, the downside is that if it's not done right, this too can be a waste of time and energy. Work closely with reputable bloggers who have large followings – it'll pay off over time!
Filed under: Tips & Tricks

---