Top 6 Social Media Marketing Strategies You Should Know By Now
Thursday, April 14th, 2016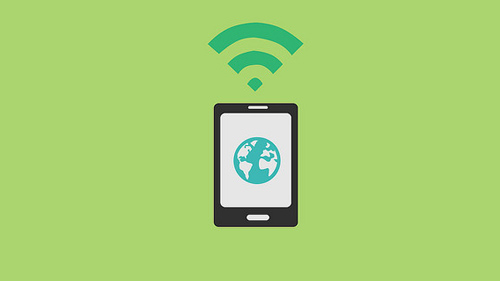 The rise of social media has brought with it maturity of a great platform for marketing. Social media is used by millions around the world hence marketing in this manner is a guaranteed way to get to many people. As with everything else however, success in social media marketing is not cast in stone especially considering the competitiveness. Strategy, a good plan and proper execution of the same is what determines if a social media campaign works or bites the dust. Below are strategies and approaches that work in social media marketing.
Having a competent team and setting goals
This is a staple for every worthwhile achievement and social media marketing is no different. Social media platforms are extremely competitive and the only hope you can have of pushing through a successful marketing campaign is having a capable and competent team to work on the details. There should be goals set for the team in order for there to be a vision and a clear destination.
Good content
Look! No one is going to be interested in content that adds no value. Make your content useful, the more useful your content is the more attention and appeal it will get and the more likes, shares and retweets it will generate. Do not be swayed into coming up with general content, specific content that is tailored to the goals you want to achieve works better.
Reposting content
Reposting content allows maximization of the chances that most of your social media base will get to see the content. It is easy and simple and yet works wonders for increasing traffic. There is always the chance that new followers will find your old content useful; more so, reposting will allow one to hit diverse time zones.
Sharing images
The eye is attracted to beautiful images, and images in general. This is a proven fact. Twitter recently came up with inline images which allow the inclusion of pictures in tweets. It is a strategy that works. Have images that are relevant to your posts. Images increase the engagement of posts and capture the attention of the user. More than that, images make it easier to digest the information you are trying to put across. Users want something that is easy to digest, this is the reason why passing information using info-graphs has become popular.
Use analysis tools
Analysis of effectiveness allows for evaluation and improvement. Imagine if there were no exams after spending years of study. Though the knowledge would be there, there would be credibility and direction on what one should improve on. Tools like followerwonk conduct analysis of the followers one might have and allows one the opportunity to post when most followers are active. This boosts the number of views the post gets hence improving the success rate. There also exist numerous social marketing management tools that one can use such as hootsuite and buffer.  Use such tools to improve.
Content reframing
If your content is specific, which it should be, then repackaging the content becomes necessary. Every once in a while, reframe the content keeping in mind the targets you wish to achieve and the people you wish to reach out to.
If you need millions of visitors to your website, sign up to our traffic exchange today at https://www.10khits.com/signup.
Filed under: Tips & Tricks
Tags: smm, social media, social media marketing, social media strategies, strategies
---