Tips on How to Boost Sales with Twitter
Saturday, November 28th, 2015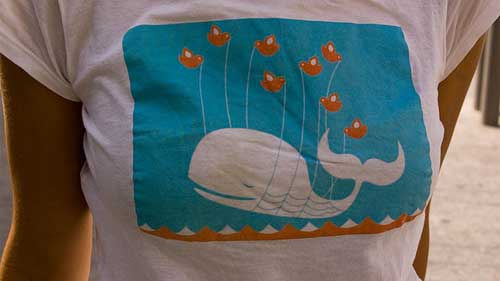 To some people living on this planet, selling something may seem pretty difficult to accomplish. Yet, that is not true at all, especially in today's modern era. By simply making use of today's technology, anyone can sell anything quite quickly, without having to worry about distances anymore. This is possible thanks to the internet. Today, if someone wants to sell a product on the internet, he can make good use of social networking sites, with Twitter being one pretty good example. Before a seller makes any mistakes in that, however, perhaps he may want to consider practicing the following tips.
Promotion Has Its Limits
While selling a product, it is utterly important that a seller keeps in mind that he should never be too excessive in terms of promoting his products. After all, Twitter is a social networking site and it should be used as one. In a social networking site, what really matters is how a member of the site can interact and build a good relationship with other site members. So, a seller should never try to be the center of attention by promoting his products too excessively.
Post Tweets with Nothing to Do with Sales
A seller should consider himself just like any other Twitter members. This means that besides tweeting about the products he is trying to sell, a seller should also post tweets that have nothing to do with his product sales, too. Realize it or not, this will take his followers closer to him. Then, when his followers, or perhaps even other Twitter members, mention anything related to his products, it is best for the seller to respond as quickly as possible. This will give the impression to those mentioning his products that the seller is least likely to ignore them, even if they are not buying anything from him.
Freebies Are a Good Idea
If a seller is trying to sell an e-book, he may want to consider giving away his first e-book chapter free of charge. Or, if a seller is trying to sell a computer application, he can give away a trial version of the application free of charge. Doing such things will give prospective buyers a taste of what they are going to get if they spend their money on the products being offered. Of course, the seller also needs to tell the prospective buyers where they should go in case they want to purchase the products. Thankfully, this is easy to achieve as a simple URL pointing to the purchase page of the products will suffice.
Offer Discount Coupons
It is in people's nature that they tend to get attractive to discounts. A seller can always take advantage of this nature. Handing out exclusive discount coupons to either existing or prospective customers is always a good idea when it comes to boosting sales. For instance, a seller can add some of his custom codes to his point-of-sales system, if possible, so that the seller knows for sure just how many people are purchasing his products after they see his posts and coupons on his Twitter page.
Does your online business or blog need more visitors? Find out how to get free website visitors at 10KHits!
Filed under: Tips & Tricks
Tags: 10khits, smm, social media, social media marketing, twitter, twitter marketing, twitter sales
---