Building Authority for Your Website
Wednesday, January 5th, 2022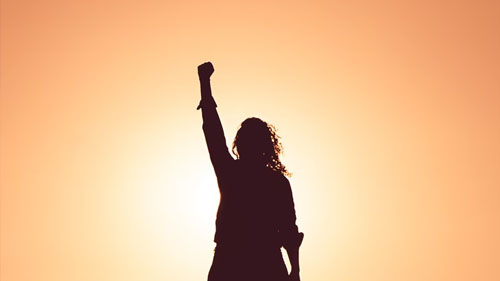 The internet is a crowded place. With so many websites and blogs vying for attention, it can be difficult to stand out from the crowd and be recognized as an authority on your subject matter. But there are some easy ways you can build your website's authority with little effort.
One of the most effective—and simplest—ways to do this is by developing a site map and implementing search engine optimization (SEO) techniques, which will drive traffic to your site and maximize the number of people visiting. It's important that you know what you want in the long-term before diving into a project like this because maintaining such a website could be time-consuming work if not done correctly at first.
What is site map
Why you need a site map
Benefits of having an up-to-date website with a site map
Creating an SEO strategy for your website
Implementing the SEO strategy on your website by using keywords, links, and images
What is site map
Site map is a list of pages on your website, usually with their titles and hyperlinks to external sites. It's an important part of any website because it provides readers with easy access to your websites content.
A site map can also be useful if you are looking for broken links on your website, or if you are troubleshooting some other issue on your site. A site map can help you find out where the problem lies on your site.
Why you need a site map
It's important that you have a website map because it provides convenience for visitors to get to the pages they want quickly. If someone wants information about a new product or service
Benefits of having an up-to-date website with a site map:
– Already optimized when it comes to search engines. You can Google your own site and see in the SERPs (search engine result pages) how it is ranking in google.
-Responses will be faster by updating your content regularly (daily). If you do not want to update daily, at least try monthly.
-Build authority with the user on your website because you are providing them with new content that is helpful.
Creating an SEO strategy for your website
It's important to keep in mind that Google and other search engines like Yahoo, Bing, and others want people to find what they're looking for when they enter keywords into the engine. So while there isn't a one-size-fits all solution, it is important to use the right words and phrases.
First, you should make sure what keywords you want to focus on and make sure they appear in the following places: Title tags (every page), H1 tags (on every page), Web addresses (domain name), Meta description tags (every page).
Next, you should create an editorial calendar that includes blog posts or articles that you can share regularly. Remember to keep your content free to read and free of spelling, grammatical, and printing errors. Links are one way sites like Google rank websites, so be sure to add internal links — links that lead from one page on your site to another — and outbound links (back to other sites) as much as you can.
Implementing the SEO strategy on your website by using keywords, links, and images
Keep in mind that free hosting services like Blogger will have free SEO tools to track how many people are visiting your site through search engines. But remember, free hosts may also place advertisements on your site, and free hosting services like Blogger will limit how much you can customize your website. So free hosts may not be the best option if you want to run a successful business or organization. Paid hosts like WordPress.com, for example, offer free SEO tools and more free customization options than free hosting services, but you will have to pay a monthly fee to use their service.
So what is the best option? It's up to you — free or paid. The benefits of free hosting services are easy to access, lots of free templates to choose from, free SEO tools, no need to know HTML code, and you can start right away. The benefits of paid hosts is that they offer free customization options, free analytics reporting so you can track visitors, free SEO tools so you don't have to pay a thing for them, and the potential for free support. Whether you choose free or paid, don't forget that you can also boost your web traffic with free website traffic using services like ours.
Conclusion
The article has provided a lot of information on how you can build authority for your website by developing an up-to-date site map, creating SEO strategies that are free or paid, and implementing the strategy to optimize your web traffic with services like ours.  As always, it's important to consider what is best for your business before investing in any new digital marketing endeavors like this one. We hope these insights will help you make the right decision when it comes time to invest in building authority for your website!
Filed under: Tips & Tricks

---