Tips For Turning a Side Business into a Fulltime Gig
Wednesday, April 3rd, 2019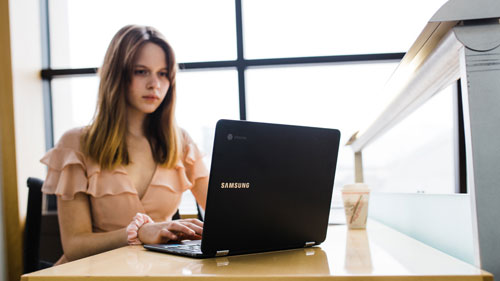 People since the beginning of time have been daydreaming about quitting their 9-5 jobs and working on something that they are passionate about. Everyone wants to be their own boss, with no one telling them what to wear, what to do when and how to do it.
Side hustles are the new big thing and most of the young people are working both full time and have a side hustle as well. Side hustles are basically ideas/business that started off as a part time side business and have now turned into something more. Taking this side business to a full-scale business is possible despite whatever the inner voice is telling you.
There are no right and wrong steps on how to take your side hustle into fulltime income but the following tips are helpful and can bring in success.
Planning Is Sexy: Every successful venture starts with planning. Spending time on planning can be the difference between successful or failed venture. Before emailing that resignation letter at your job, plan for everything possible under the sun.
Budget: Try to budget for every expenditure in the initial six months. Ideally, you should have some cash saved up before you took the plunge, as the business can be a little slow to take off.
Save your money: Despite all the planning, unexpected things can happen and you need to have some sort of emergency fund available. Try to trim your own personal expenses as much as you can.
Business Plan: Since it's your side business already, you know that it is viable and most likely sustainable. It is important to make everything formal when taking a business full time, make a proper business plan with financial projections and benchmarks for success.
Get People On Board: There are going to be people close to you who are directly impacted by this decision of yours. It is important to have their support and backing because these can be trying times and you need emotional support from family, not drama.
Management of Time: Unlike your job, your business does not have any fixed hours. Be ready to be putting in a lot more hours in the beginning. You will need to give up on your friends time. Moreover, try to document what things are taking most of your time and how you can do it better.
Scaling In Steps: Its important to build a solid foundation before thinking about growing your business more. Take your time to scale appropriately, start with small goals and grow slowly.
Take Time Out For Yourself: One of the most common reasons of failure is usually burnout. Try to avoid that by giving yourself proper breaks, spend time with family and not work all 7 days a week.
You have already tested the waters and by following these steps, you can take your side hustle to a fulltime gig and live the ultimate dream of being your own boss.
Does your online business or blog need more visitors? Find out how to get free website visitors at 10KHits!
Filed under: Tips & Tricks
Tags: free web traffic, free web visits, free website traffic, free website visitors, full time gig, side business
---