Things to Do to Achieve Better SEO
Tuesday, March 8th, 2016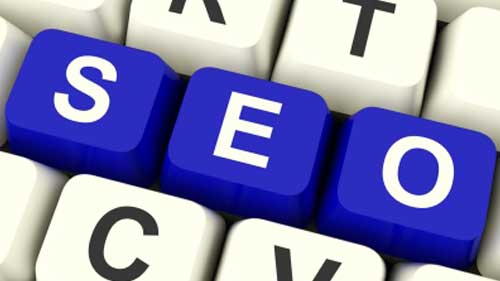 Just in case you have never heard of SEO, it is a term that is normally used to represent "search engine optimization". Well, as you can probably guess from its name already, this is an attempt to give your website a higher page rank on the most popular search engine, namely Google. The reason is because if your website ranks high on Google, then you will be able to enjoy a high stream of constant revenue as well. Yet, achieving a good SEO is not as simple as flipping the palm of your hand. This is why you need to learn about how you can possibly achieve a better SEO for your website.
So, in order to increase your website SEO, here are the number of things you should do:
Research your keywords
One rule of thumb when it comes to SEO is to make sure that the website you are going to promote is richly filled with relevant keywords. However, you need to make sure that the keywords contained within your website are those that your potent audiences will most likely use while searching for stuffs on your site. In addition to that, it is also recommended to use ambiguous keywords.
Link Building
If you have been trying to increase the page rank of your site for a while, you should know that Google – and most likely other search engines – keep changing their page rank determination algorithm. However, your site will not be significantly affected if it has a number of quality inbound links. Inbound links mean links to your site that come from other sites. It is also a good idea to make sure that the links of your site also go to different sections of your site. This will indicate to search engines that there are plenty of valid contents on your site and this will, in turn, increase your page rank considerably.
Sitemaps
To get a high page rank, it is important that your website can be accessed easily by web crawlers. One way to ensure this is to make use of sitemaps. With sitemaps, you can considerably reduce the number of times web crawlers, and also your target audiences, have to perform clicks on your website.
Meta tags
Simply put, meta tags are codes included within your website. When it comes to search engines, there are usually two meta tags that are considered to be the most important ones. These meta tags are the description and keyword tags. Search engines will show the description tag of your website when it is listed in the search results generated by search engines. Therefore, you have to make sure that your site description is relevant and not confusing. As for the keyword tag, it is self-explanatory. You put keywords relevant to your site here in the keyword tag. However, you should never overuse the keywords, meaning using too many duplicate keywords.
Use Alt Text to Accompany Images
Despite how advanced technology has become today, search engines are still incapable of recognizing images. Therefore, you should always complete all images, if any, on your site with alternative, or Alt, text. This will make it easier for search engines to search your website.
If you need millions of visitors to your website, sign up to our traffic exchange today at https://www.10khits.com/signup.
Filed under: Tips & Tricks
Tags: better SEO, search engine, search engine marketing, search engine optimization, seo
---