How to Reduce Your PPC Advertising Cost
Wednesday, December 15th, 2021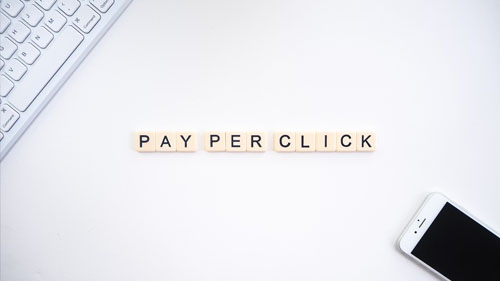 When it comes to advertising online, cost can be a major concern. It doesn't matter whether you're using Google AdWords or Facebook Ads, the amount of money you spend on your ads impacts the success of your business. And that's why this article is for you!
In today's article I'm going to go over some tips and tricks that will help reduce your PPC advertising costs while still producing successful ad campaigns.
So let's get started!
What is PPC Advertising
Why does it cost so much to advertise online
Tips and tricks for reducing your PPC advertising costs
How to save money on your ads by using free tools like Google AdWords Editor, Facebook's Power Editor, and Ads Manager
A word of caution about "free" traffic sources – they usually come with a catch or have some sort of risk associated with them
What is PPC Advertising
PPC stands for Pay-Per-Click advertising, which means that as soon as someone clicks on your ad, you're charged a small fee. The more people that click on your ads and then visit your website, the higher the cost will be.
In this article I'm going to share a few tips and tricks to help reduce the costs of your PPC advertising campaigns.
Why does it cost so much to advertise online
One of the major reasons it costs so much to advertise online is because everyone is vying for your attention. There are so many people and companies competing with each other, and if you want your ad to stand out, you need to find a way to be creative and use social media channels to your advantage.
Adwords are also different from other types of advertising in that they are actually self-serve platforms where you can easily create ads without having extensive technical knowledge about your product or services. If you're looking for a high return on investment with minimal effort, AdWords might be the solution for you!
Tips and tricks for reducing your PPC advertising costs
Tip 1: Use Keywords within Ad Copy
Keywords are the most important part of your ad copy. When people click on your ads, they'll see a list of search terms that are similar to the keyword you used as the title of your ad. For example, if I was selling sneakers, I might use keywords like "new shoes", "running shoes", and "sneakers".
In this case, it's really important to make sure those words appear in my ad copy as well. If someone clicks on my ad and then looks through a list of other likely search terms that he or she might be interested in, there's a good chance that one of those terms will end up being clicked on as well.
Tip 2: Use Negative Keywords
Negative keywords are words that you would like to prevent your ad from showing up for, and they're really important too! You can use negative keywords to prevent your ad from showing up when someone is searching for something that's irrelevant to what you're selling. For example, if I'm a dentist in New York, I probably don't want my ad to show up when someone types in "pizza restaurants in New York".
If you're not sure what negative keywords to use, just do a quick search of your product or service and think about some other words that might be related. Then see if those words appear as suggested negative keywords within AdWords.
Tip 3: Time Your Ads Correctly
When people search Google, they're usually looking for something within a certain time frame. For example, if you were selling basketball shoes and someone typed in "shoes to play basketball in", you should consider advertising during the month of August when school is back in session.
You can also use the "Search Terms" report within AdWords to find popular search terms that relate to your product or service. These reports reveal what types of searches people are making when they click on ads, and it can give you valuable information about when different keywords perform effectively so you know when to schedule your ads.
Tip 4: Use Videos in Your Ads
If you're using video ads within AdWords, be sure to choose the "video view" option so that your ad will only be charged when someone watches 30 seconds or more of your video. This also contributes positively to your overall quality score which means you'll pay less for each click than if you chose to go with a standard text ad.
Tip 5: Use a Dynamic Search Ad
A dynamic search ad is an extremely effective way to show your ads only when they're relevant to whatever the person is searching for. For example, if you sell sneakers and someone searches for "running shoes", then your dynamic search ad will automatically be updated with these keywords so that it appears as soon as possible.
It's important that your website is actually optimized for these keywords though because if you have the wrong ones on your site, then it won't convert well and could really hurt your overall quality score.
Tip 6: Use Remarketing
Remarketing allows you to show ads to people who have already visited your website or interacted with your brand in some way. This is really helpful because when someone's already interested in what you're selling, they'll be much more likely to purchase than if they just stumbled across your ad.
You can show dynamic text ads that mention specific products or services that the person has already viewed by adding remarketing code to your site and then setting up your ads within AdWords.
Tip 7: Be Creative with Your Ads
It's also important to use images or colors that are eye-catching because people are much more likely to click on an ad if it stands out from the rest. If you have a website already, you probably have some good pictures of what you're selling so you can just upload those to your ads or try running a split test of different images and colors to see which one generates the most clicks.
When you're coming up with your text ad, just remember that your main purpose is to get people interested enough in what you're selling so that they'll click on your ad and hopefully be directed back to your website.
How to save money on your ads by using free tools like Google AdWords Editor, Facebook's Power Editor, and Ads Manager
There are tons of free tools available to help you manage your ads. Here are the most popular.
Google AdWords Editor- Create, edit, and submit campaigns in your online Google Ads account.
Facebook Power Editor – Manage Facebook campaigns without using a web browser.
Ads Manager – This is Google's free management tool for managing text, image, and video ads on any device that may be connected to the internet. It lets you create an ad campaign from scratch or upload one from your computer. You can also manage bids, budgets, enable automated bidding, schedule when ads will show up, target by age range and location, experiment with different headlines and texts, insert images or video clips from YouTube or Vimeo onto your ads, export reports to your computer, and much more.
Adobe Photoshop- One of the most popular photo editing software programs out today. It can help you crop images to fit into the dimensions that are required for your ad, remove unwanted backgrounds from your photos, or use any design or logo that you have on hand.
Google Analytics – Keep track of how much money is coming in and where it's coming from with this free program.
A word of caution about "free" traffic sources – they usually come with a catch or have some sort of risk associated with them
One word of caution about free traffic sources is that they usually come with a catch or have some sort of risk associated with them. For example, free web traffic might come from sites that are low quality or have malicious content, free Facebook traffic might come from friends of friends who are unlikely to lead anywhere, free email traffic might ask you to complete surveys before reading the email, free video views might be limited to one view per customer or can only be viewed for free online for up to two minutes without providing personal information, free mobile app installs may require your credit card information for an in-app purchase. It's hard to know what kind of ads will really work for your business because there are so many different options. The best way to find out what works is to test different free traffic sources and track which ones bring you the best return on investment.
On a side note, free traffic isn't always free. Many of these free sources require an upfront investment of time or money before they show any results. For example, free organic search may take several months for your rankings to increase and free YouTube views might be limited to one view per customer.
The best free traffic source that works for most businesses is free organic search traffic because it can take some time before you start seeing results. A free social media campaign may not bring in as many sales as free organic search rankings, but they're still free and easy to do with a free Facebook page.
After you've tested a few free traffic sources and divided your ads into a test group and a control group, you can use the Google Analytics dashboard to see which free traffic source brought in the most customers and sales. There's a free trial for up to 1 million free ad clicks, free mobile app installs, free YouTube views, free email subscribers each month. You can also buy affordable advertising that includes free organic search traffic like Google Ads (formerly called Google AdWords).
Filed under: Tips & Tricks

---