The top 5 tips for social media marketing for beginners
Sunday, June 25th, 2017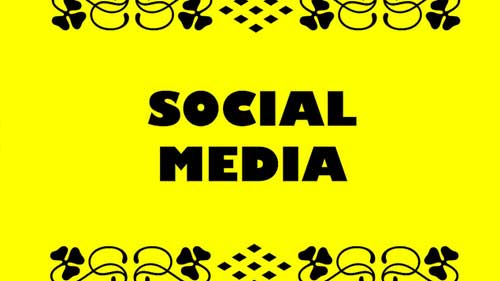 Social media marketing is not at all overrated. It truly works. You just need to remember your goals while engaging in this form of marketing. Two quotes can help you comprehend about this topic:
'The goal of social media is to turn customers into a volunteer marketing army' as said perfectly by Jay Baer from Convince and Convert
'Social media is one area of business where you don't need to outspend your competitors in order to beat them' saved from @Halstokes
The following discussion will outline 10 fundamental tips about how to do social media marketing. This article is targeted mainly towards the beginners in this zone of marketing:
Listen carefully: Listening in a social media often grades into eavesdropping! But social media is meant for sharing publicly. The social media gives you that opportunity to understand the psychology of your target audience or their reaction to your services and products. Of course, you do all these by web analytics or CRM softwares. Just choose them wisely and deploy.
Build quality web traffic: Quantity of web traffic is for show off. It does not matter if that large section of that quantity does not convert into customers. Build quality content that is useful and of relevance to your audience, nurture leads by various incentives, engage in relevant discussions, build trust and goodwill and deploy other strategies to jump-start your business.
Be active: Post frequently because the social media never sleeps. So if you are dozing off after creating that fan page in Facebook, then you will be losing important leads. Remember, visibility is the key to success in digital marketing. More visible and more interactive you are with people, more will be your chance to be popular, and more will be your chances to sell.
Do not tire your contacts: Posting almost the same content is close to Article Spinning: the infamous form of SEO. You are on a social media and entertainment network or knowledge base network. Post content relevant to your niche but in an interesting manner with catchy and in-context heading. Make your content so delicious, that your leads wait for your next post and check you webpage and website frequently. People might end up sharing your post with their followers. This means you are being exposed to another subset of fresh web traffic. Your SEO on organic search engines will improve automatically. The list of useful followers might compound giving your more leads.
Do not neglect relationship with your visitors on a social media: your customer care should be able to respond to each and every query as soon as they are posted.
With social media marketing you need to be patient. It takes some time to build reputation across these platforms. It is not easy at all. You need to consult peers and websites like Wordstream, Hub spot to enrich your knowledge base. E-books on social media marketing strategies and management are available for free download in many of these popular and informative websites.
Get free website traffic today with the leading traffic exchange at 10KHits!
Filed under: Tips & Tricks
Tags: media, online marketing, smm, social, social media, social media marketing
---