The Future of Facebook for Business
Friday, November 25th, 2016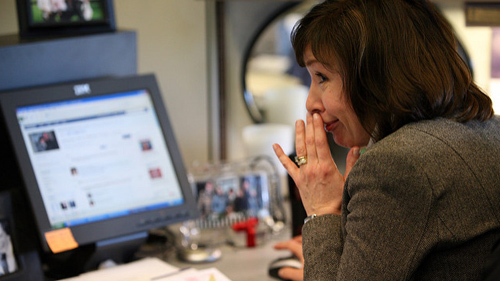 As you might be aware, Mark Zuckerberg who is the founder and CEO of Facebook gave a keynote address at a recent event that brought together tech enthusiasts and Facebook developers. Of course the business word has to pay attention whenever Zuckerberg makes such announcements concerning Facebook. As expected, He addressed the future of Facebook for business amidst a clear intention by Facebook to invest more in business-oriented development.
More about online business
Bill Gates once quipped that any business that fails to make their business internet relevant will soon be out of business. With such sentiments and the recent updates from the Founder of one of the most powerful social network, the question to really ask yourself as a business owner is; How do Facebook changes, upgrades and updates mean for your business.
Any business owner should be keen about the updates from Facebook because they could be just what makes or breaks your business.
Currently, there is talk of developing tools to enable businesses like yours to effectively engage every potential customers from anywhere in the globe. Facebook is aggressive in spearheading the birth of new markets in developing countries. With such updates, it is clear that initiatives by the social media giant are important for your business's future.
Artificial Intelligence
Artificial Intelligence research and development is not being spear headed only by Google. Facebook is also undertaking research on this phenomenon feature that is slated to change the face off online business. Artificial Intelligence will revolutionize the relationship between humans and computers, making it possible for digital assistants to manage consumer needs other than actual people. Facebook M- which is Facebook's equal of Microsoft's Cortana- has successfully booked flights for uses. Such digital innovation is sure to redefine trade and facilitate business through digital robots that have the capacity to take care of a customer's wants and needs in respect to their preferences.
Chat bots
Chat bots are a much welcome extension of Artificial Intelligence. They are programs that have the capacity to simulate and sustain conversation with humans. Chat bots are great for business in the sense that they can handle customer support, feedback and tutorials. They make everything convenient for the customer by doing away with a number of apps and websites by giving direct link to a service right from the user's Facebook account.
Streamlined communication
Facebook is looking to upgrade brand pages to give businesses the ability to receive direct messages from individual customers right from the brand page. This way, a huge gap will be bridged and communication between businesses and their clients.
The fact that Facebook is bent towards enhancing its effectiveness for business usability makes it relevant and an important for business. The future of Facebook for business is quite promising and bright to say the least. One way or another, businesses will be sure to have a wider scope of reach to new and emerging markets both in developed and developing nations. What's more? Businesses should adopt Facebook for social media marketing and as a business tool in the context of the internet.
Are you in need of website traffic to your website or business? Receive free website hits to your site today by signing up to 10KHits!
Filed under: Tips & Tricks
Tags: business, facebook, facebook marketing, fb, marketing, social media, social media marketing
---