The 5 Fundamental Laws of Social Media Marketing
Wednesday, June 10th, 2015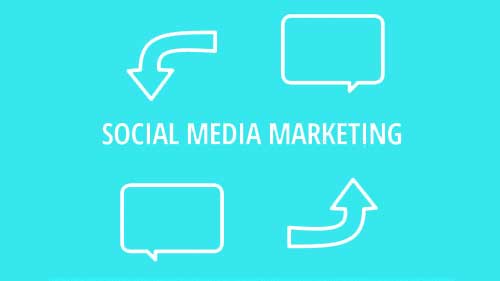 In today's digital age, it is extremely important to use the power of content to your advantage. Social media marketing can help you to take your audience base to another level. On the face of it, social media marketing seems simple enough but if you get started without any prior experience, understanding and insights about the same, then the task appears daunting.
It is extremely important to understand the basic fundamentals of social media marketing. Let us look at a few fundamental laws of social media marketing that can definitely help every brand understand the concept and medium better.
It is all about listening much more than talking. Try and understand your audience's content preferences and figure out what is important to them. Only then will you be able to create content that appeals to them. It is important that you create content that adds value to your audience. If you just put up any random content then it will end up adding on to the clutter on their timelines.
Do not try to master everything. Choose one area where you are the strongest and make it your expertise. The more highly focused your strategy on social media marketing is, the stronger are the chances of getting great quality results.
Even 10 good quality conversations are better than 100 irrelevant ones. Hence, do not blindly chase numbers in terms of a certain number of followers or a certain number of conversations. Keep the focus on quality.
You cannot expect to get successful in social media marketing overnight. You have to wait for it to pick up. Commitment for the long term is vital if you are looking for positive results. Nothing comes easy and success in social media marketing is no exception. Hard work and patience are sure to give great rewards.
You put up good quality content and it is sure to get shared across social media platforms.  It might come across the radars of influencers. If they share the content and it reaches their fan following, then it is more likely that the content will also come up more often in the search results. For this, it is also important that you figure out who the online influencers in your category are. Make a list and try and engage with them regularly. Do not be overtly promotional or you will end up looking very desperate which is a strict no-no.  Work hard and build relationships with them initially and later on maybe you could request for a collaboration of some sort. Also reciprocating is important. If you keep putting out your own content and not care about what the audience is doing, then they will not share your content. Do selective interactions with the audience, share their content and in turn they will share yours. Also, it is important to be constantly available for your audience. If you are not around, they are very likely to forget you and unfollow you.
Receive thousands of social media traffic now with 10KHits! Sign up to 10KHits here.
Filed under: Tips & Tricks
Tags: 10khits, online marketing, smm, social media, social media marketing
---