PPC and Quality Score: What is the relation?
Tuesday, May 23rd, 2017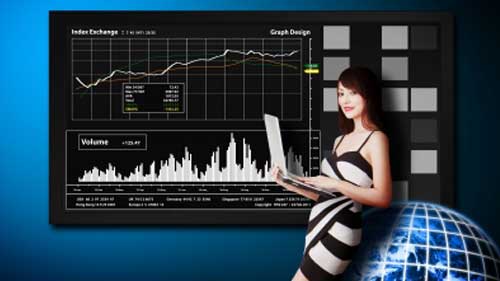 Website holders continuously face the struggle to be in the front rows of a search engine results page; to be visible to the searcher and of course to be clickable. To get that precious click and generate a wave of web traffic is the initial stage of Digital marketing. You need to be visible to market your product. PPC or Pay per Click is a category of paid Search Engine Marketing or SEM.pay per pay pIt is a form of advertisement posting with organic search engines like Google where you pay the latter for every visitor that enters your web page.
In this context, comes the concept of Quality Score. A successful PPC campaign is that which improves and increases your ROI. A good Quality Score is essential in this aspect; it helps to make a cost-effective PPC campaign. Quality Score is the term used by Google to reward the ad givers by placing their ads in higher ranks and by reducing the cost for per click. The following are the points to understand what Quality Score is:
It is Google's way of rating of how relevant and useful your advertisement is to the user. In other words is your ad heading and content of your landing page doing justice to the keywords you have bought or used.
This parameter is multiplied by the maximum bid you place for the keywords in the ad auction event to fix the page rank of your advertisement.
Google has never published their methods of determining the Quality Score. However, there are few established and well known parameters that directly affect the Quality Score of a PPC form of SEM:
The quality of your content with respect to relevance of ad text, keywords, web design, typography, information, usefulness to the reader or buyer, likeability of the visitor, duration of time the visitor spends in your website and others.
Click-through rate or CTR for your ad and website.
Performance of one or more of your advertisements in the same server as measured from the Ad Words account.
Thus your PPC campaign is affected by Quality Score by the following aspects:
A good Quality Score means that your ad will be in the first few ranks among all the other related Ads in the SERP of Google.
A good Quality Score also means that you will be paying less to Google per visitor even if you have bid for high-in-demand keywords of relevance. Google can study your ad performance in the web with the help of various web analytic tools as well as Ad Groups.
A poor Quality Score might reduce your page ranks. This means less web traffic. The text ad should be able to speak in one line about the landing page as well as your website. If these two elements of your PPC advertisement are out of context then it will definitely lead to negative popularity and also to wasted clicks. Wasted Clicks that you pay for those clicks that generate only web traffic but no business. This is because you mislead the visitor with your ad heading or text ad.
If you need free website traffic, sign up to 10KHits today and get 100 traffic points free!
Filed under: Tips & Tricks
Tags: online ads, pay per click, ppc, ppc ads, quality score, web ads
---