Key Things to Consider Before Hiring Web Hosting
Friday, July 15th, 2016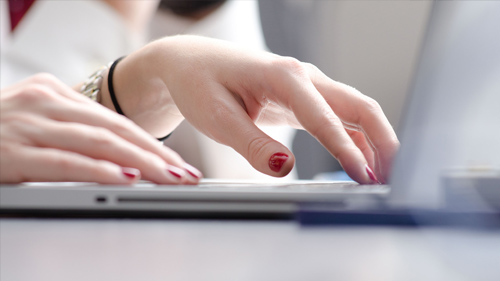 Web hosting is a way to get your site accessed globally but hiring the wrong service can end up frustrating you. To avoid this from happening, you should consider the following before you plant your money on any service provider.
The first thing you need to know is that no business is equal to the other. Some companies are newly formed while other are already established. The newly formed companies may not be a perfect choice, as they are more inclined on customer acquisition and are less likely focusing on customer satisfaction unlike the already established services.
That you finally have a link with a number of already established companies does not mean the search has ended. You need to assess the company to know the number of people it has served so far. You should also ask for some contacts of the customer served for gaining confidence with the company. In short, ask as many questions as you can ask before you buy the service.
You need to know how much this is going to cost you. The best thing to do would be to some price analysis, at least a two weeks or a month before you buy the host. The most common hosting plans are monthly service and annual plan. Your pick will depend on whether you are able to pay per month or hire a yearly service.
One of the biggest problems with many hosting service is the promise that you will get unlimited bandwidth for your website on a monthly basis. This can be quite hard to believe as most companies actually do not live up to the promise of providing you with unlimited monthly data transfer per second each day. If you are paying for a host that guarantees unlimited bandwidth but does not, be sure you are making the wrong choice of a host service.
Now check with the company on the number of email account they will allow you to create via the mail client. The common analogy is that this will depend on the hosting plan. If you are buying a host for a growing and fast expanding business, the best thing would be to buy a hosting plan that allows you to create unlimited email accounts for your staff.
The uptime guarantee of your website, no matter the type, is a very important one. You do not want to wake up one morning or get a call in the middle of the night from a client that your website is down or the server cannot be found. These frustrating moments have made many clients shift from companies to companies in search for a more reliable host service.
If accompany cannot guarantee you a 99.9% up time guarantee for your website, be sure their hosting plan is not the best for you. Make sure they have a suitable support team, so that you do not have to rely on patience and frustrations to get hosting problems solved.
If you need free website traffic, sign up to 10KHits today and get 100 traffic points free at https://www.10khits.com/signup!
Filed under: Tips & Tricks
Tags: hire web hosting, web host, web hosting, webhost, website host, website hosting
---